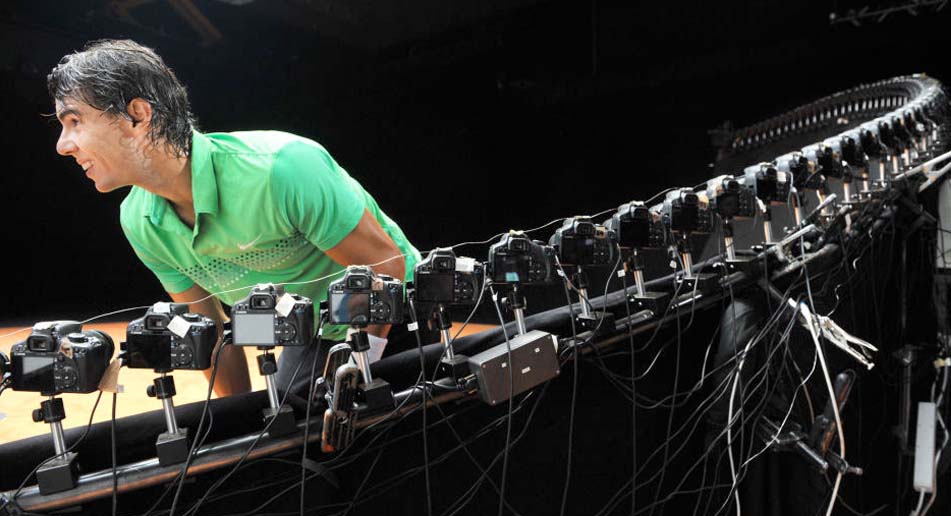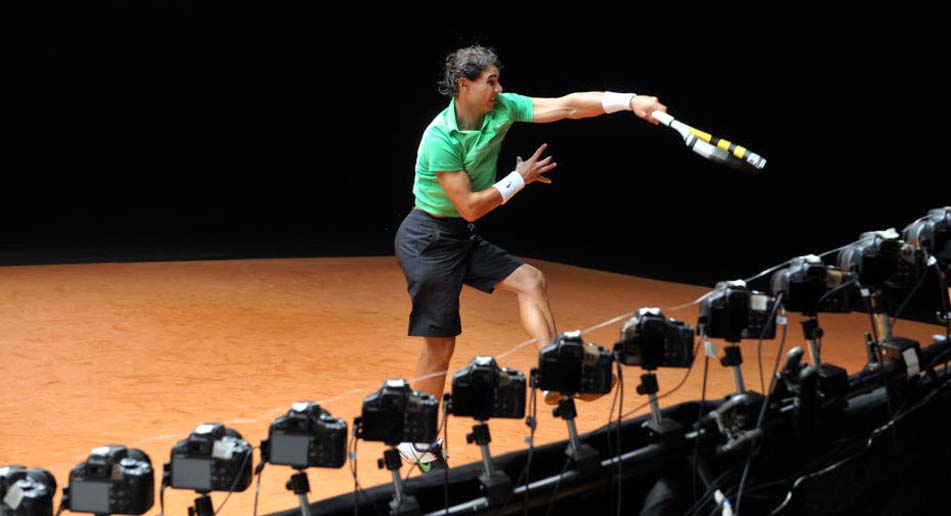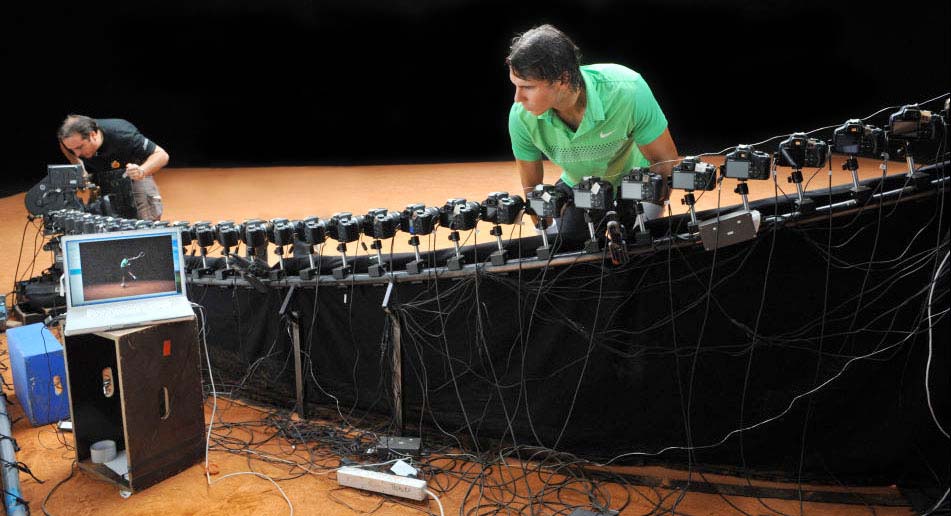 We were asked to build a rig, in Spain, with 80 cameras by next Tuesday. The problem was we were in the the North of England, during a huge postal strike with a 36 camera bullet time rig on a Friday afternoon.
We asked all the local photography shops to buy 44 Canon DSLR cameras, and nobody had that many in stock, even when they contacted their national head offices to send up more stock, they cutdown, as the postal strike had crippled third private courier companies with too much work. We weren't going to get them before the shoot date.
So we spent 3 days solid, driving over 500 miles around the UK, buying single cameras from each shop we could find in every town and city.
Then we needed to find clamps and brackets. We use bespoke clamps, which we need for the rig, each clamp is custom made by an engineering company… we now needed to convince them to work all weekend, and make us 50 more. This is going to take a big create of beer!
We then needed to get to Spain, the logistics of taking such a large rig on a plane, the worry of things getting lost on the flight was a huge worry, with no allowance for time or error. So we decided to drive down, all 1200 miles! This was the only way to make sure we will be there on time, with all the equipment we needed, and would make a great road trip 🙂
Once there, we had to wait for 15 hours, whilst the other companies set up their systems, and the black smith built the structure we were going to fasten the cameras to.
At 9pm on Tuesday evening, we were able to start working… working through the nights, surviving on pizzas and chocolate, we finally produced the largest most advanced bullet time rigs in Europe at that time on Thursday Morning Just as Rafael Nadal Landed his helicopter on the roof of the building.
We set up the scene with many objects to help with alignment later on in post production for the 3D animators to create the correct environment later on.
The filming was done in Bilbao Exhibition Centre, the largest multipurpose hall in Spain, 4 football pitches of unsupported ceiling in size. Quite an incredible building on its own.
We produced 42 movies in total, each one of Rafael serving at full speed, which we have been told is approximately 100mph.
Our master computer system was networked directly into the post production crew, allowing them to download instantly the last shot movie, create a quick render and show it to the director and customers who were on site watching.
Category: Production
Date: Oct 2009
Behind The Scenes Gallery