We make Car Adverts using purpose built bullet time rigs with custom made software, wiring, structures and experienced onsite staff.
Industry leaders using 12 – 120 DSLR cameras, working worldwide creating engaging car adverts from the UK, Italy, Germany, Spain, to China, Hong Kong and Australia over the last 15 years.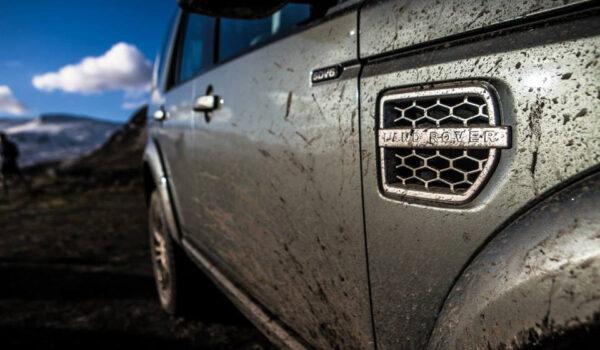 We have worked with car manufactuers to produce adverts for new model releases, brand activations and marketing material. Some of those manufactuers are Toyota, Jeep, Jaguar and Land Rover.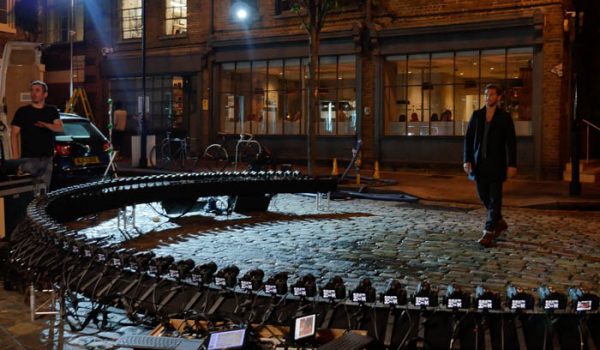 With Up To 120 Cameras
The Largest And Most Advanced Production Bullet Time Rig In The World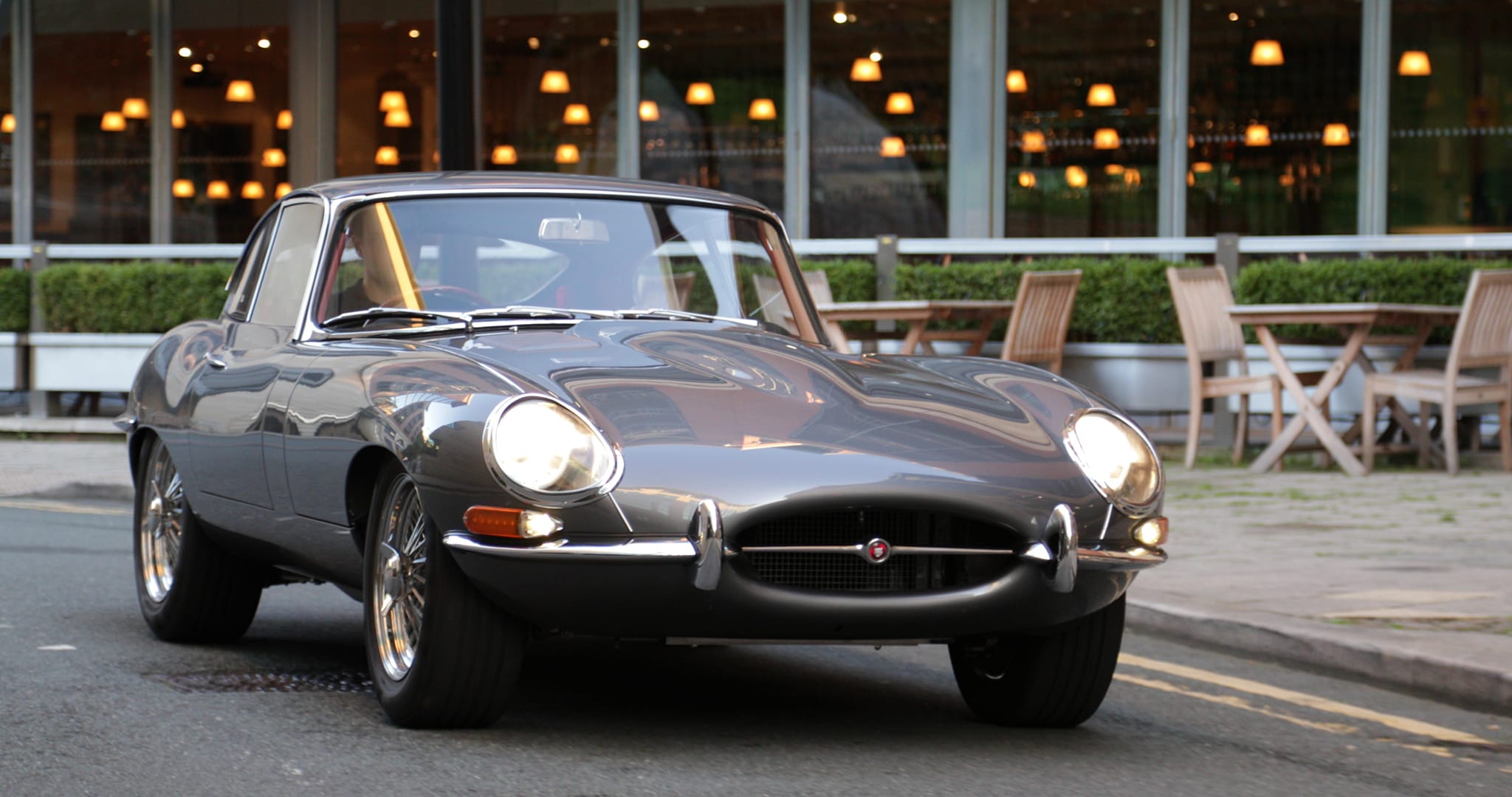 We have spent a lot of time making sure the entire bullet time system runs as easily as possible in the most difficult environments. We have added some secret systems in to take the strain off any power systems.
For a full 96 camera rig or smaller including the lighting, we only need a single 240v 13 amp household socket. If we could have a 16amp socket, that would be great.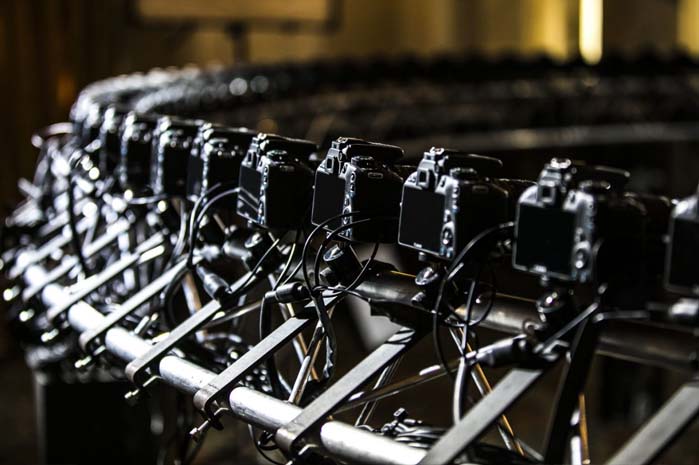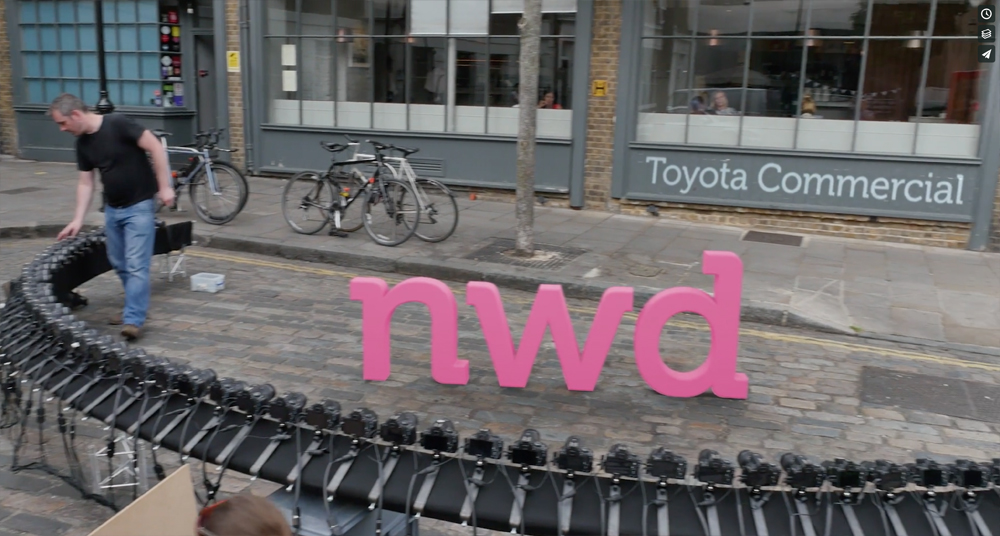 To set up a 24 camera rig is takes our advert production team under 2 hours, a 48 360 rig is about 4 hours and a 96 camera rig is 8 hours. To strike or de-rig will take us between 1 and 2 hours.
Full Production Bullet Time Camera Control
The Production team can change any setting on the bullet time cameras, press sync, and the entire camera array will synchronise in a few seconds. The system will automatically download all the images from the cameras to a central main computer that is onsite.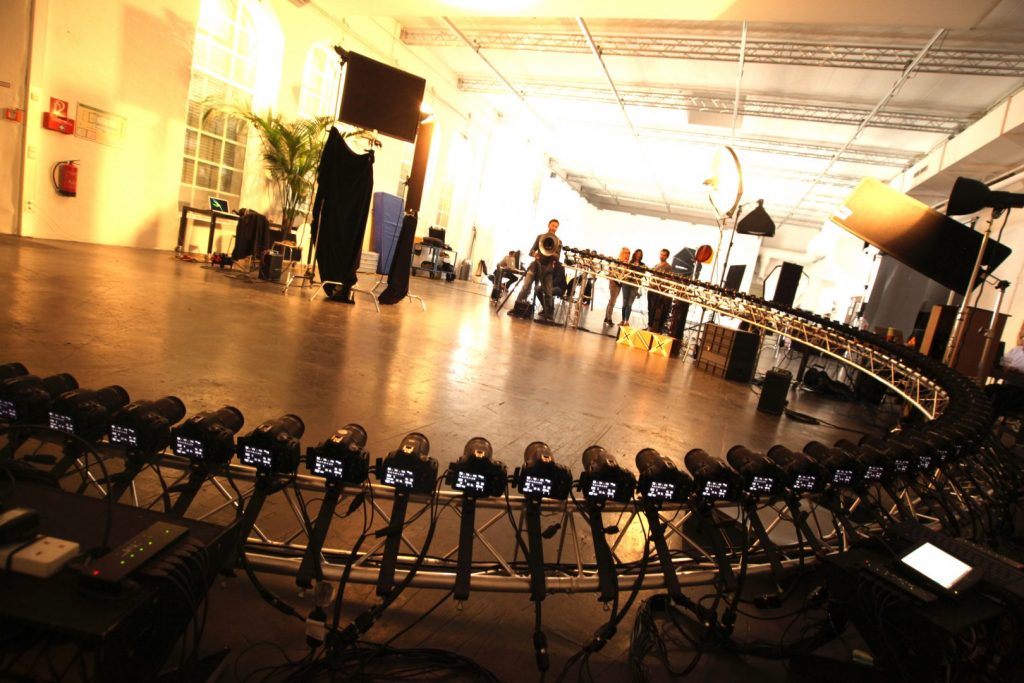 The system works with no internet connection of any form. We could be in the middle of the Sahara Desert as easily as a city centre, just with fewer jumpers on.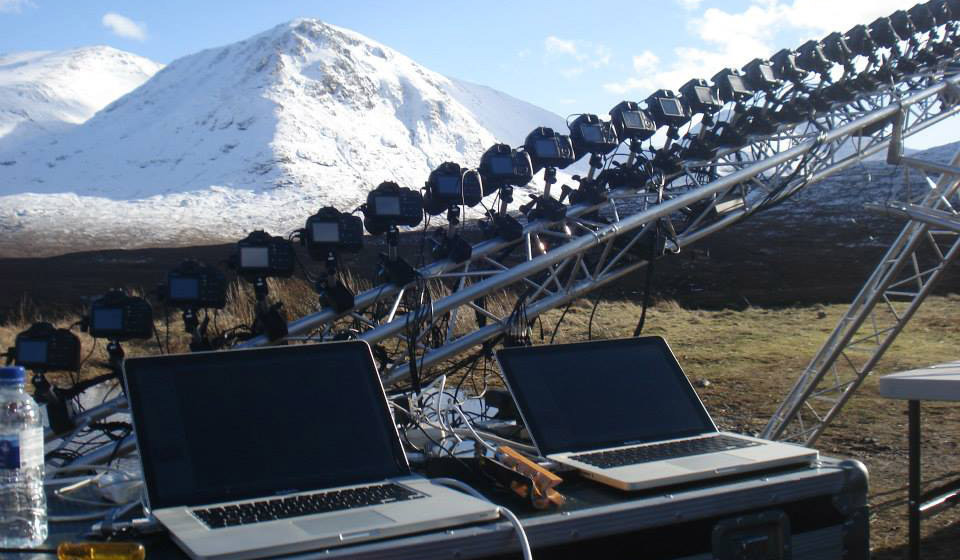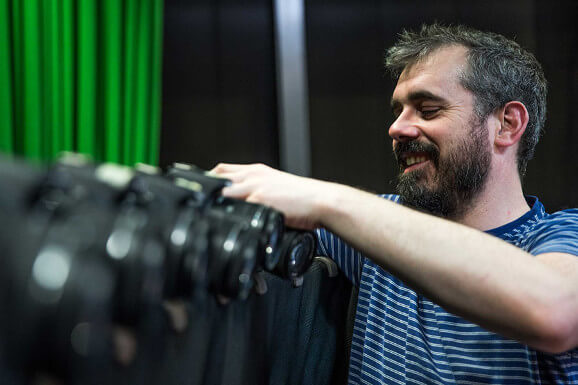 For the on-site preview of the movie, we will render a movie for you that is visibly almost perfect. This is the same standard we will use for Experiential (See our experiential portfolio). We will then by hand (literally) align the frames of the movies to be perfectly and smooth and provide those to you a few days later.
We also offer our clients Post Production services.
Car Advert Production Case Studies