Lockdown 2020 Revisit New Version.
Using unseen/unused shots, and some great time-lapse/star-trail footage with kind permission from Gordon Hayes.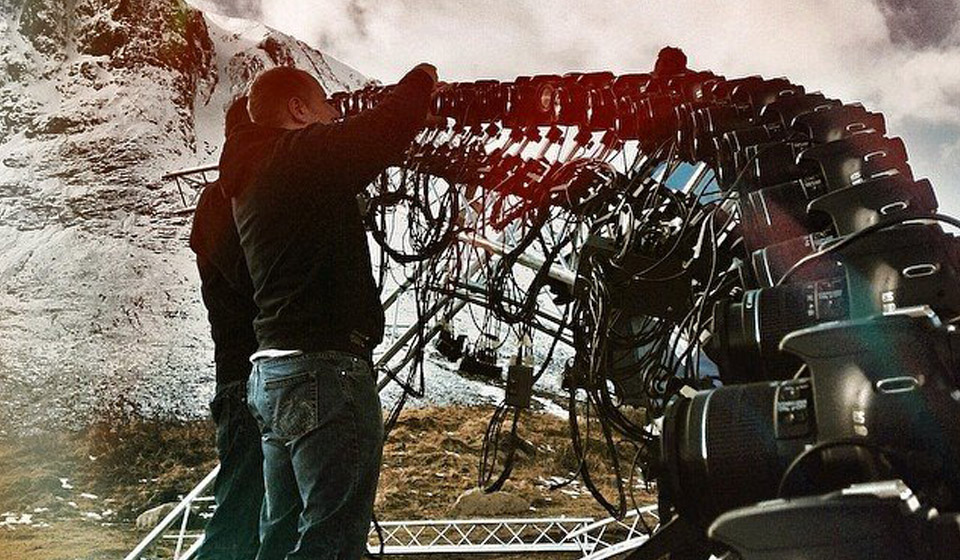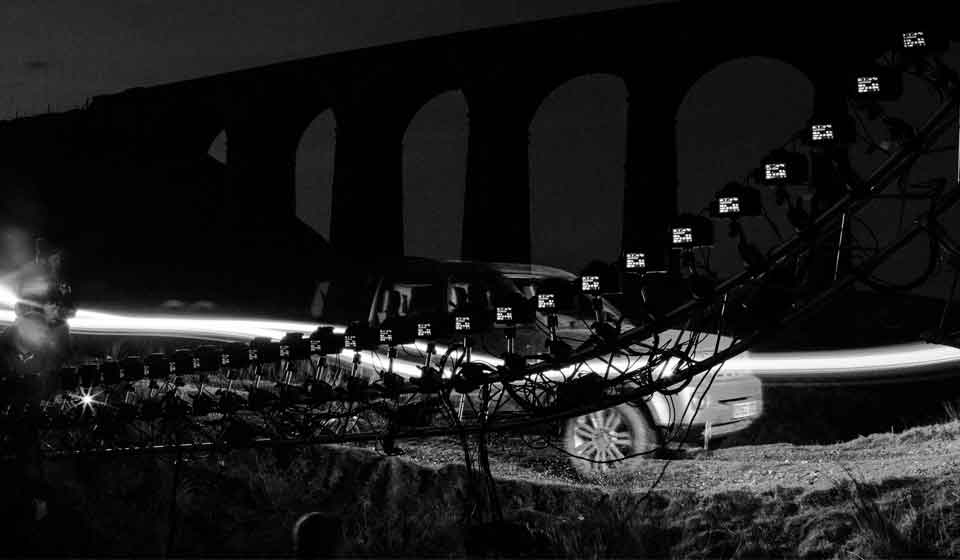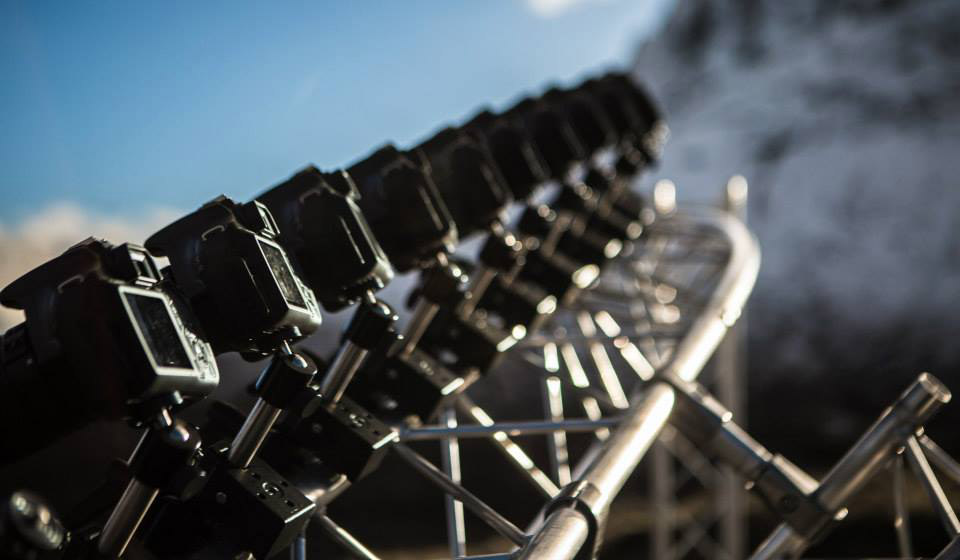 We were asked by Orillo to help them make a groundbreaking car advert, showing the Land Rover in all conditions, all weather and in the most remote areas of the UK. We provided a 36 camera rig, all systems, power sources and weatherproofing, to allow us to film in a blizzard with winds so high it actually blows over the rig.
We then drove another 300 miles to Ribblehead viaduct in North Yorkshire and set up the system over a 30-foot wet moss ravine. This allowed us to capture the Discovery driving down a dirt track and over a small stone bridge, spraying stones and water from a puddle.
Final Results
Scotland
We captured the Land Rover speeding through a deep puddle, with the most incredible mountain backdrop in the UK – Glencoe. The spray of the puddle was frozen in time, with many of the cameras being also sprayed with the puddle… but it was worth it to get the final shot.
Ribblehead viaduct
With the rig positioned carefully over a very deep ravine, with nothing but a stream and deep wet moss waist deep below it, we captured the Land Rover speeding over a bridge at wheel level. This was carried out late in the evening, into the darkness of the night, leaving us all to pack up in one of the darkest areas of the UK in sub-zero temperatures.
Ingleton Village
We set up the rig in a downpour, to capture the vehicle being washed with a power washer. We had all the computers, cameras and wiring taped up and weatherproofed as much as possible and managed to luckily keep the water out of the system.
Testimonial
Keenan Foley – Director – Orillo Productions
"Working with Ian {New World Designs} was a real joy, never have a meet two people {or company} so passionate about creating fantastic content, they not only got involved creatively in the project, but delivered on time every time and went above and beyond to make sure we got the shot we wanted."
"What I enjoyed was that we could experiment, as the shoot changed, so did New World Designs, meaning the outcome was truly amazing."
"We had extreme cold, rain, blizzards, unachievable timescales, long drives and one Land Rover Discovery, the outcome was only ever going to be above and beyond with New World Designs."