BULLET TIME PHOTOGRAPHY
and 360 Photo Booths
WE ARE NEW WORLD DESIGNS
Bullet Time Photography Specialists
World leaders in Bullet Time Photography, also known as Camera Array, Time Slice Effect and Time Slice Photography. With 30 years feature film experience and creating the worlds first bullet time experiential rig.
We were an early pioneer of commercial bullet time photography in the UK (Also known as TimeSlice or Time Slice), where "Matrix-style" scenes separate time and movement to deliver truly unique visuals.
Since then, we've developed the expertise, equipment and bespoke systems to become a global leader in the industry.
What is Bullet Time?
Bullet time is a visual effect in film detaching the time (slow enough to see) and space (allowing the viewer to see all of the scene) of a camera from those of its visible subject.
It is a depth enhanced simulation of variable-speed action and performance found in films, advertisements, and realtime graphics within video games and other media.
Featured Production Case Studies
BULLET TIME SOFTWARE
From the ground up we created the worlds first full software suite specifically for the Bullet Time rigs. The software allows us to setup, calibrate and control the cameras in one system along with full data capture integration, interface branding and GDPR compliance.
It then downloads all the pictures from the cameras in less than 10 seconds, aligns them to be perfectly smooth using no tracking markers, compiles it into a full movie and have it sent directly to the visitor in under 30 seconds from the cameras being fired.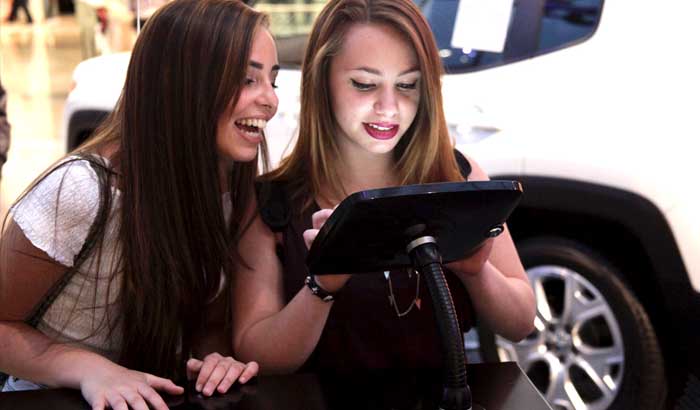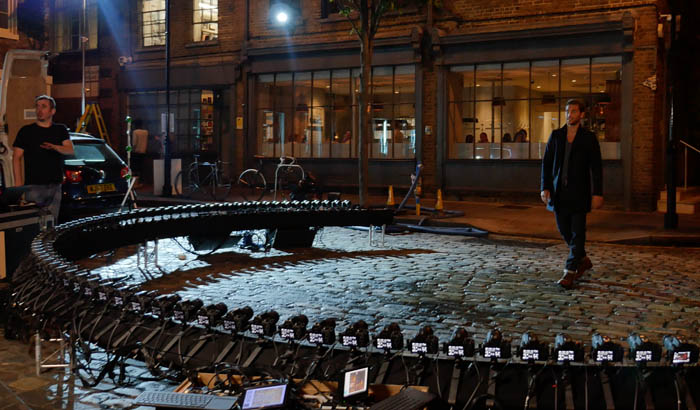 PRODUCTION BULLET TIME RIGS
Over 15yrs experience of creating production quality movies for music, adverts, feature films, to the highest production quality.
NWD have built a solid reputation, that is trusted on the largest of movie sets and for large artistic creations that have been exhibited in the Tate Britain and London Barbican.
With 150 cameras in the UK and 150 cameras in the United States, we can combine these to make a massive world record 300 camera rig. Please take a look at our portfolio
VIDEO PRODUCTION
We have full in-house capability for video production, on multiple cameras from Red, Arri Alexa/Amira, Black Magic 12k & Z Cam using full Cine Primes, the latest gimbals and drones. These can be combined together with the Bullet Time systems to create incredible award winning content.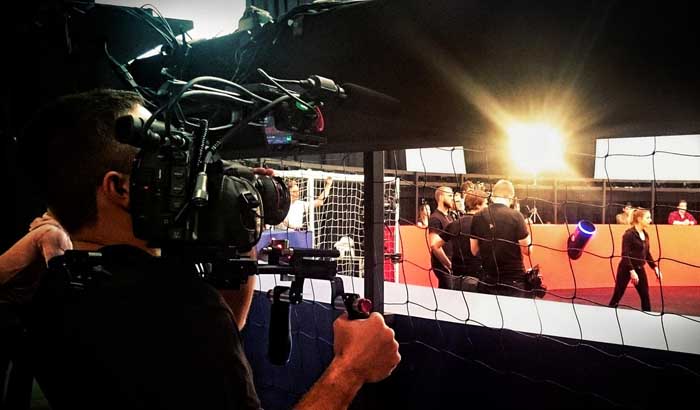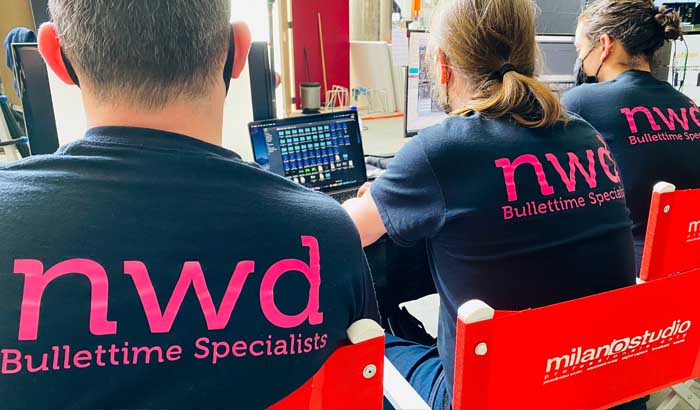 FULL EDITING SERVICE
NWD have full editing facilities, exporting up to 6K movies, colour graded, exported as uncompressed ProRes and ready to be dropped straight into any footage you may already have. The Bullet Time media we capture for production quality, can be in RAW and High JPEG. Giving us huge amounts of scope to play with later on in post.