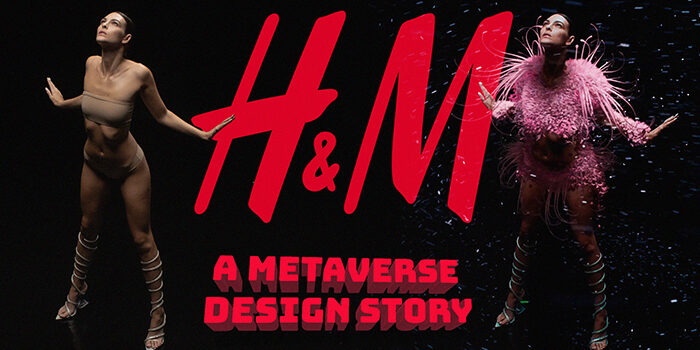 H&M A metaverse design story
Working with 80s and 90s Super model Kristen McMenamy & one of the current top Supermodels Vittoria Ceretti, we created bullet time scenes that would be used to show off H&M's meta verse digital clothes exploration.
We constructed a fully blacked out 120 camera, 10m diameter, 360 degree camera array within a blacked out area in the huge studio complex the shoot was taking place in.
The Parisian CGI team worked with us directly on set so we could find the balance between what the director/clients wanted and what would be feasible in post production. The rotational aspect of our footage was also complemented but mounting the Arri cine cams on an impressive MagTrax remote controlled dolly in another part of the studio at the colossal OMA ONE stage in North London.
It was quite strange working in the dark with fake snow over several days during a scorching July heat wave outside!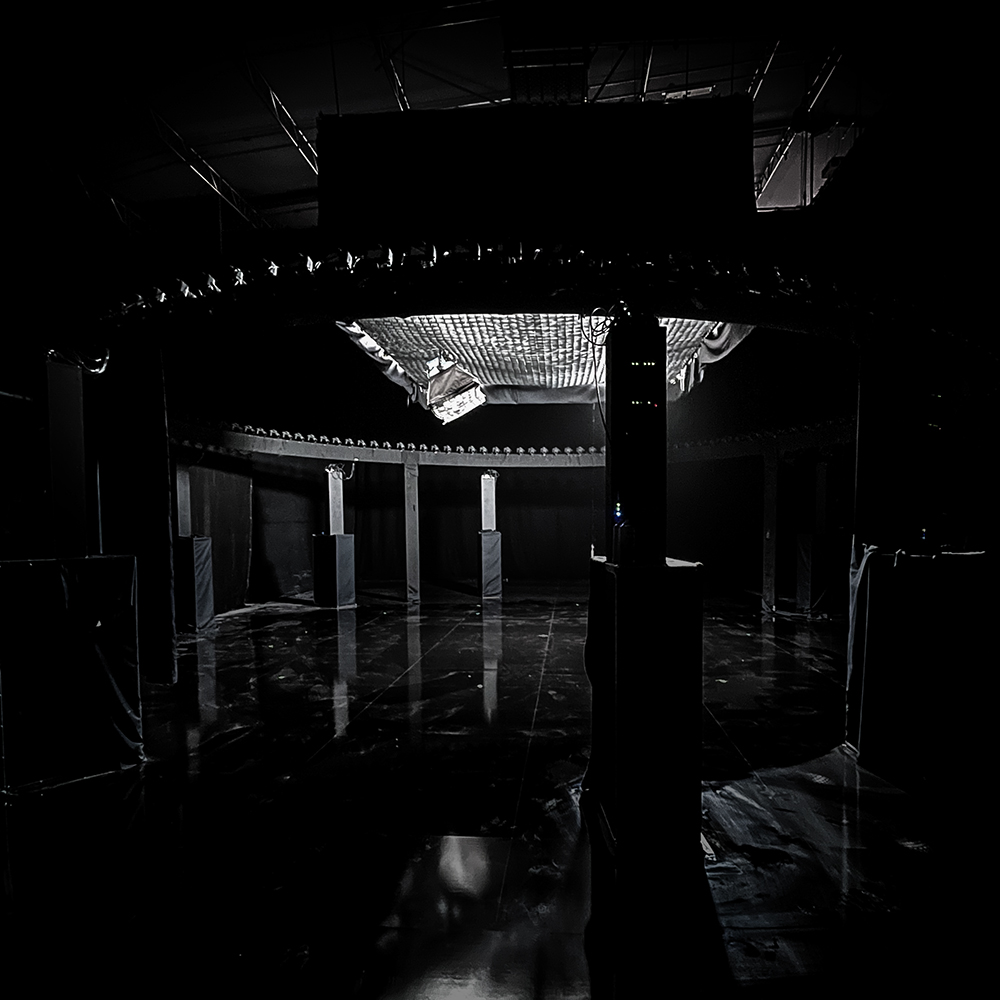 The Metaverse Design Story collection is the latest addition to H&M's ongoing innovation stories. As the boundaries between online and offline life continue to blur, our design team combines the craftmanship of high fashion with fantasy worlds and virtual reality. The result is a collection starring both physical ready-to-wear and a selection of digital garments, co-designed and crafted by the Institute of Digital Fashion.
The collection is inspired by the metaverse –– a place where fashion can be enjoyed unencumbered by the laws of gravity, or societal expectations.
With the augmented reality (AR) fashion lenses provided by Snapchat, the digital collection highlighted through five augmented reality filters, is accessible via the H&M app and viewable via AR fashion lenses.
"Together with H&M, we created and built the digital garments featured in the metaverse collection. We considered the ephemeral world around us and wanted to look beyond physical materials and their restraints.These digital garments go beyond seasons, beyond gender and beyond realities –– they are for everybody,"
say the co-founders of IoDF, Leanne Elliott Young (CEO) and Cattytay (Creative Director).
"We wanted to present our customers with an explosive collection that captured the excitement we all feel at the dawning of the metaverse, but also the fascination we have with the natural world. The resulting collection is extraordinarily tactile, with hand-beaded and intricately constructed garments, but also explores the endless possibilities of the digital sphere and of H&M's circular mindset,"
says Ella Soccorsi, concept designer at H&M.