Boomerang GIF Photo Booth
Custom built GIF Photo Booth for Boomerangs with dedicated software, wiring, frame and experienced onsite staff.
World leaders in GIF Photobooth systems, working internationally creating captivating GIFs to help boost enjoyment during your event, internationally from the UK, Germany, Spain, Italy, to China, Hong Kong and Australia over the last 15 years.
Using an array of cameras, the GIF effect is more engaging than a standard photo booth. Encouraging your guests to naturally share their branded GIF to their friends on Social Media.
Up To 120 Cameras
The Worlds First GIF Photo Booth
Our photo booth for boomerangs will allow even the people with 2 left feet look outstanding. Perfect for any party, wedding, or award evening.
Modern, elegant, fast setup speed… and even faster removal! We provide lighting, operating staff, systems and operating software etc in the service. Optional branded backdrop, to entertaining any party. With a small footprint size using only a standard mains 240v 13amp socket. NWD will also provide a backup 4G connection if needed to send your movies out through our software.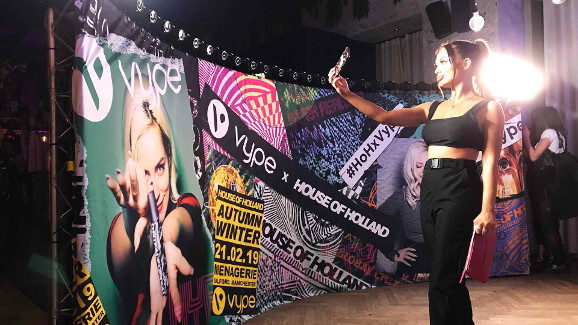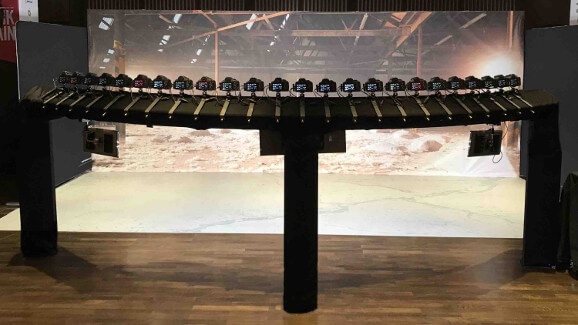 180 Degree GIF Photo Booth
The 180° photo booth is designed for the medium to larger event, which will give a longer movement path of cameras and give between 2 and 4 seconds of movie per sweep in the GIF Movie
360 Degree GIF Photo Booth
The full 360 GIF PhotoBooth attracts attention at any party, capturing a full rotation of a leap, jump, throw or what ever you are doing from every angle! Displaying your costume, fall, or even your best hadouken with others from all angles!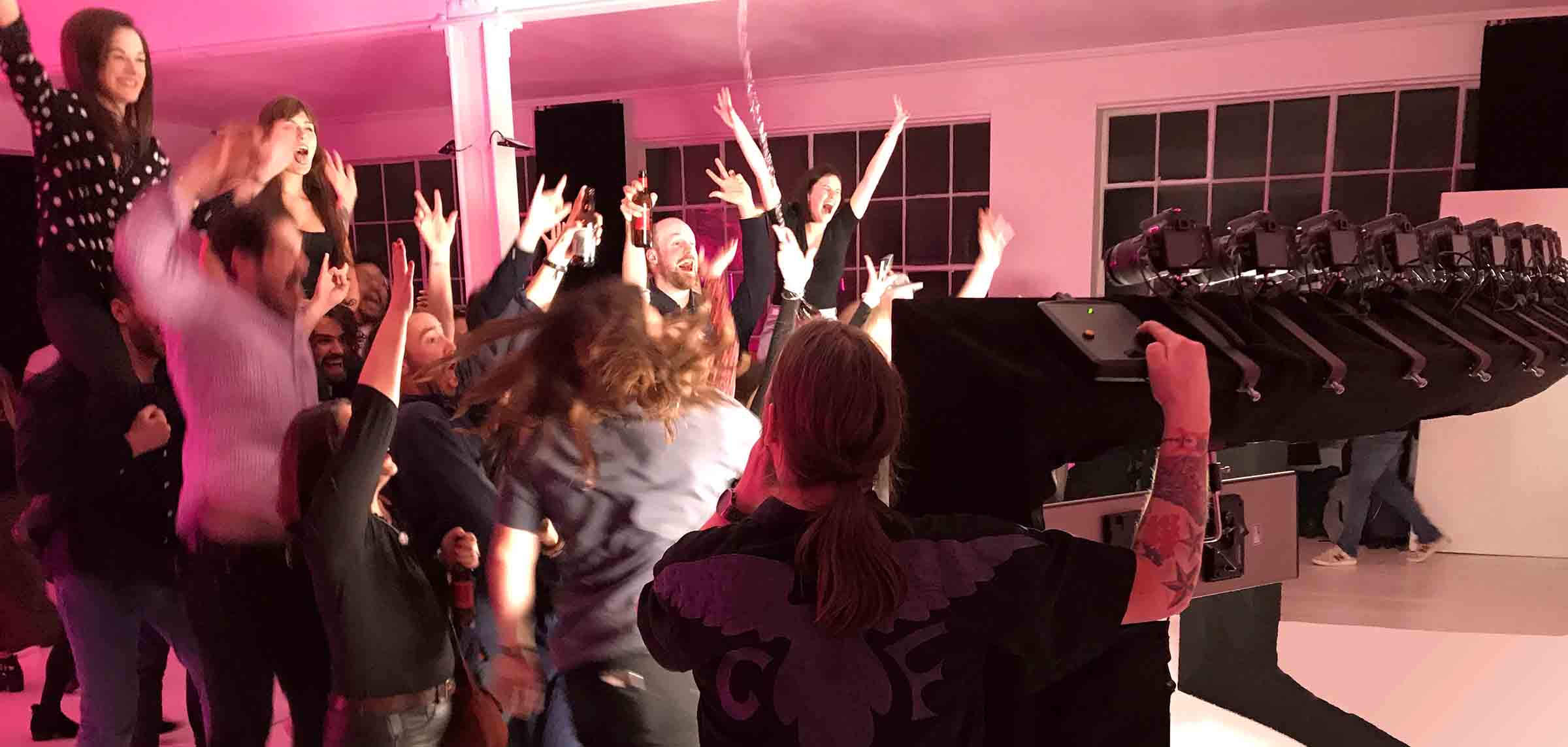 Photo Booth for GIF's – Tech Stuff
The entire GIF PhotoBooth system, including all the lamps, tablets and electronics only requires a standard single 240volt 13 amp socket.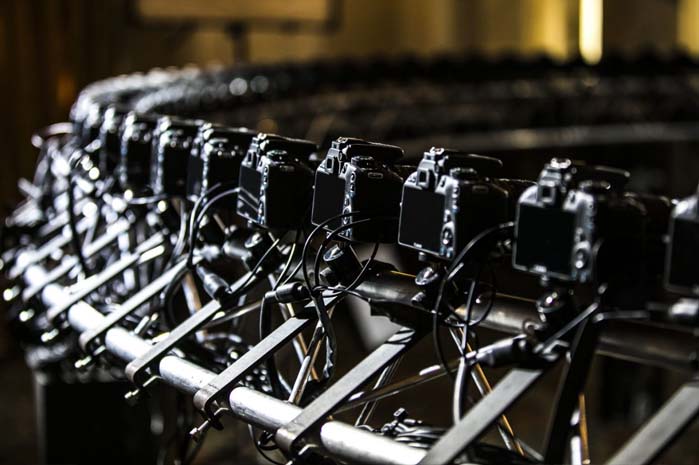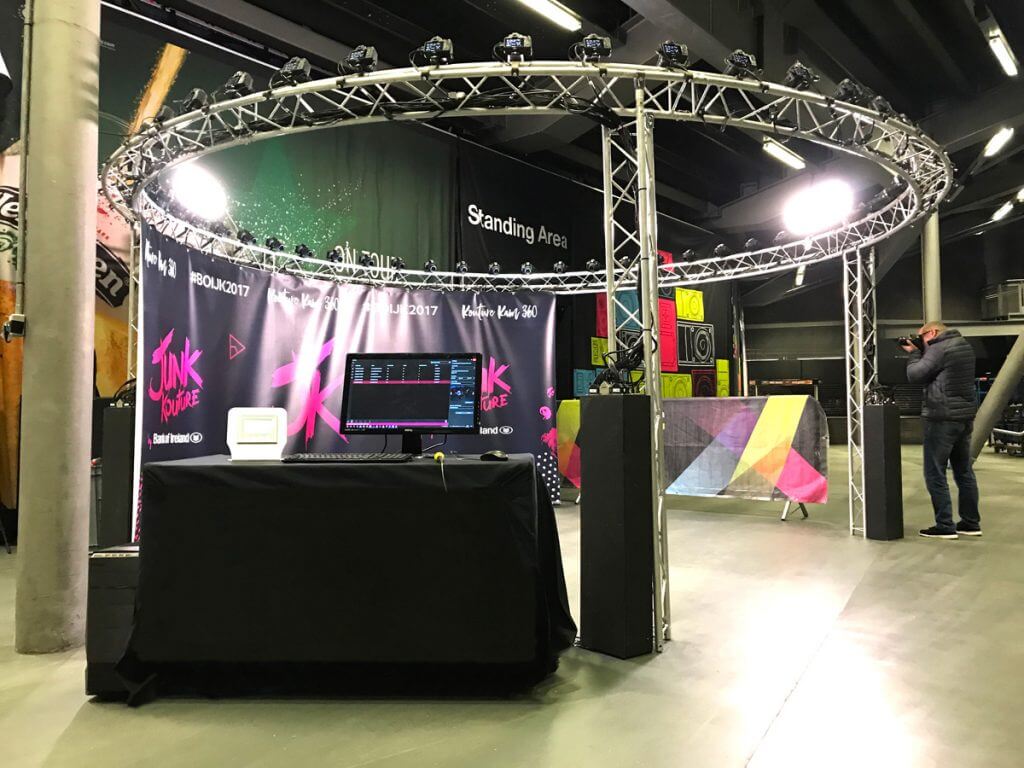 Depending on the size of the Boomerang Photo Booth, this can be anything from 1 hour up to 3 hours setup, with a strip down of less than 1hour.
To upload the created GIFs we use the internet. We need from about 2mbps upload speed to send those GIF movies up. If we do lose the internet for what ever reason, the GIFs will queue up until connection is reestablished.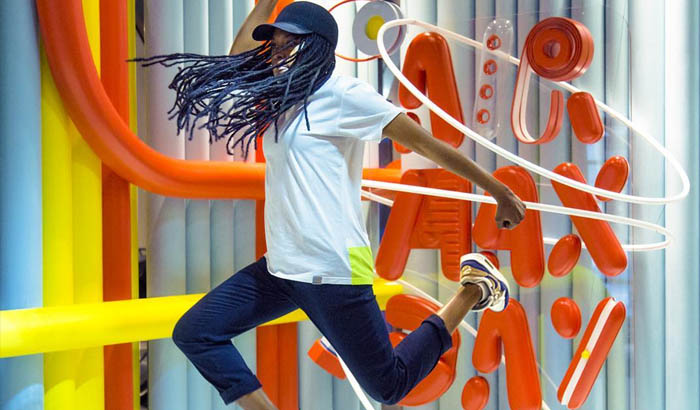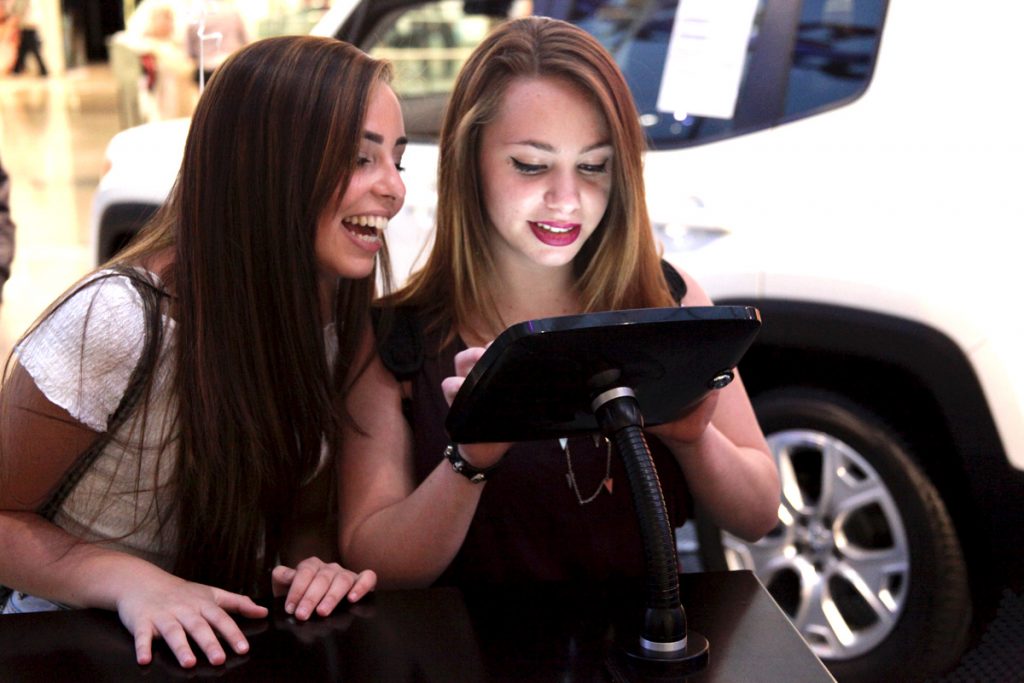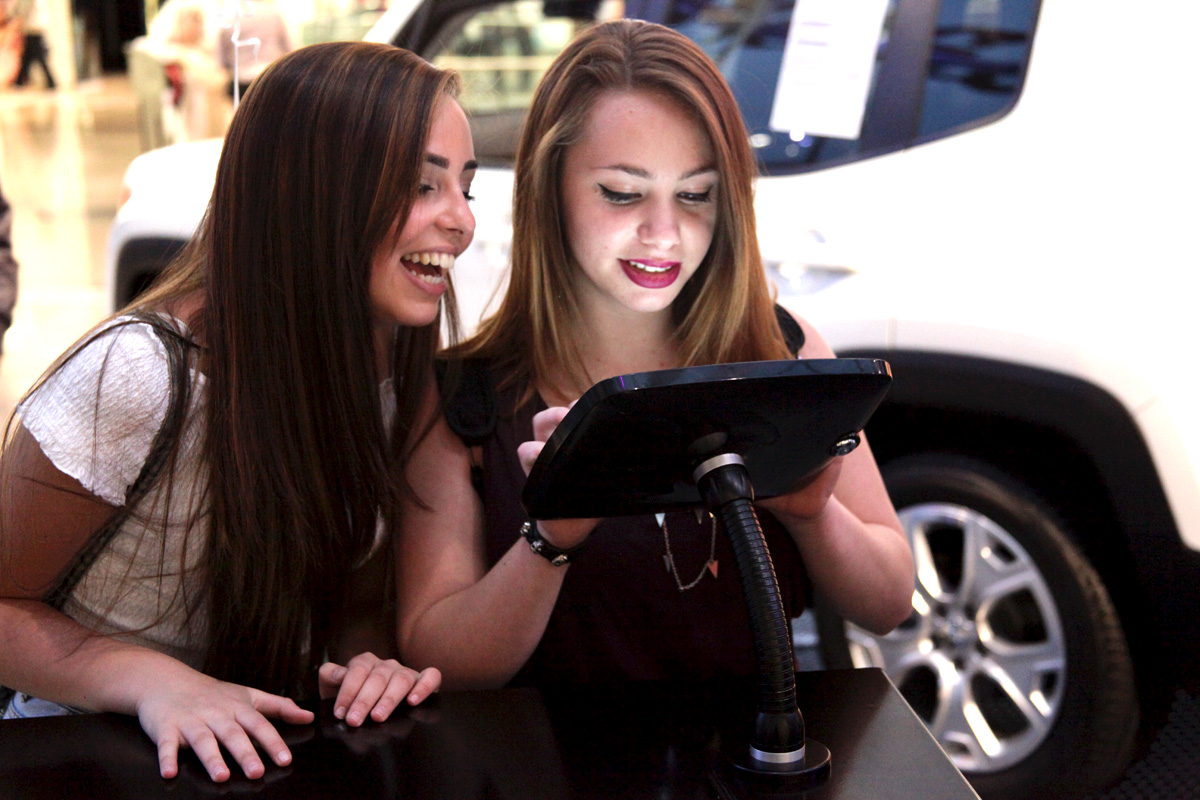 The GIFs can be sent directly to the guests email, that we collect before they enter the rig on a tablet, or uploaded to the clients social media platform.
We can brand the rig itself, the GIFs themselves and the tablet that collects the guests data. The GIFs can include a lead in and lead out video as well as an audio track if exported as a movie.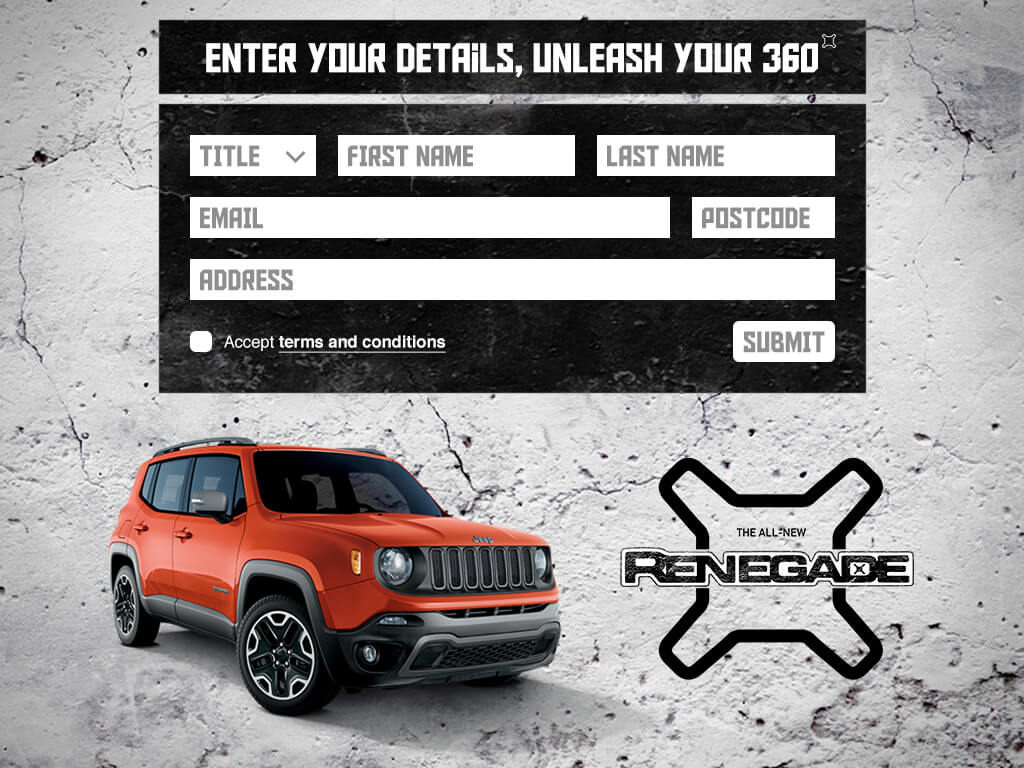 What's the difference between a GIF Booth and a Photo Booth?
A regular photo booth takes 3 photos and then prints them out on a photo strip.
The New World Designs GIF Booth takes a quick burst of photos and turn them in to a 2-3 second clip which can bounce, like a boomerang, or loop. The GIF clip can then be shared to your phone, email and/or social media.
What is a GIF?
The boring answer?
The Graphics Interchange Format, is a bitmap image format that was developed by a team at the online services provider CompuServe led by American computer scientist Steve Wilhite on June 15, 1987
How it works in 2020?
GIF's now are what you see on Instagram in the guise as a Boomerang or can often what makes up your favourite meme. Short moving clips giving insight into the movement and the world you live in. They can be fun, stupid, extra or lit!
Experiential Case Studies