One of the largest and most precise photogrammetry rigs in the world.
PHOTOGRAMMETRY CAMERA ARRAY
Hundreds of Calibrated DSLRs creating 5.5K, 14bit RAW images
The array of cameras are triggered together, giving a precise time sync, so each frame on each camera is the exact same time. This allows us to create the raw data we need to build a Photogrammetry 3D scan of any subject we put inside the rig. This set up comes into Its own when the subject is a person and not a static object, as it allows us to capture a fast point of movement or body/face expressions that can't be done taking multiple images while your subject tries to keep still.
Our bespoke software allows us to shoot and download 250 images (125 raw & 125 jpeg) in approx 20s safely into a timestamped folder, ready to be processed into an OBJ type file that can be imported into most 3D editing software.
Please check out our case study showing a cleaned up full body scan and how it can be used in CGI environments.
Please check out our CASE STUDY
showing a cleaned up full body scan
and how it can be used in
CGI environments.
PHOTOGAMMETRY MODEL VIDEO SAMPLES
MOCAP ADDED TO STATIC A-POSE
PHOTO REALISTIC 120 CAMERA PROCESS EXPLAINER
We have designed the full wiring system by hand using a full custom made loom. Each connector was hand soldered and attached to custom made circuit boards, designed in-house and soldered in our office in Sunderland. This helps us set up quicker and reduces the tangle of wires that inevitably comes with connecting together 125 cameras and 20+ computers.
Building a full photogrammetry rig will take a full working day, however when set and calibrated we can then take shots about every 20 sec's. This is useful when you what to try a lot of pose variations or character expressions. It would then only take a couple of hours to de-rig and strike the studio/location.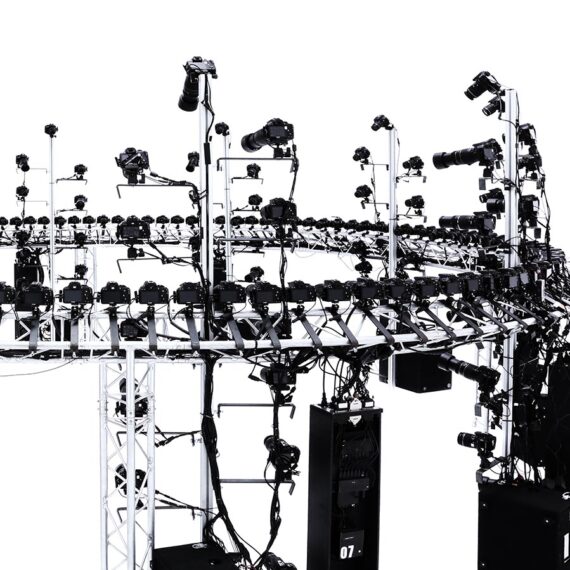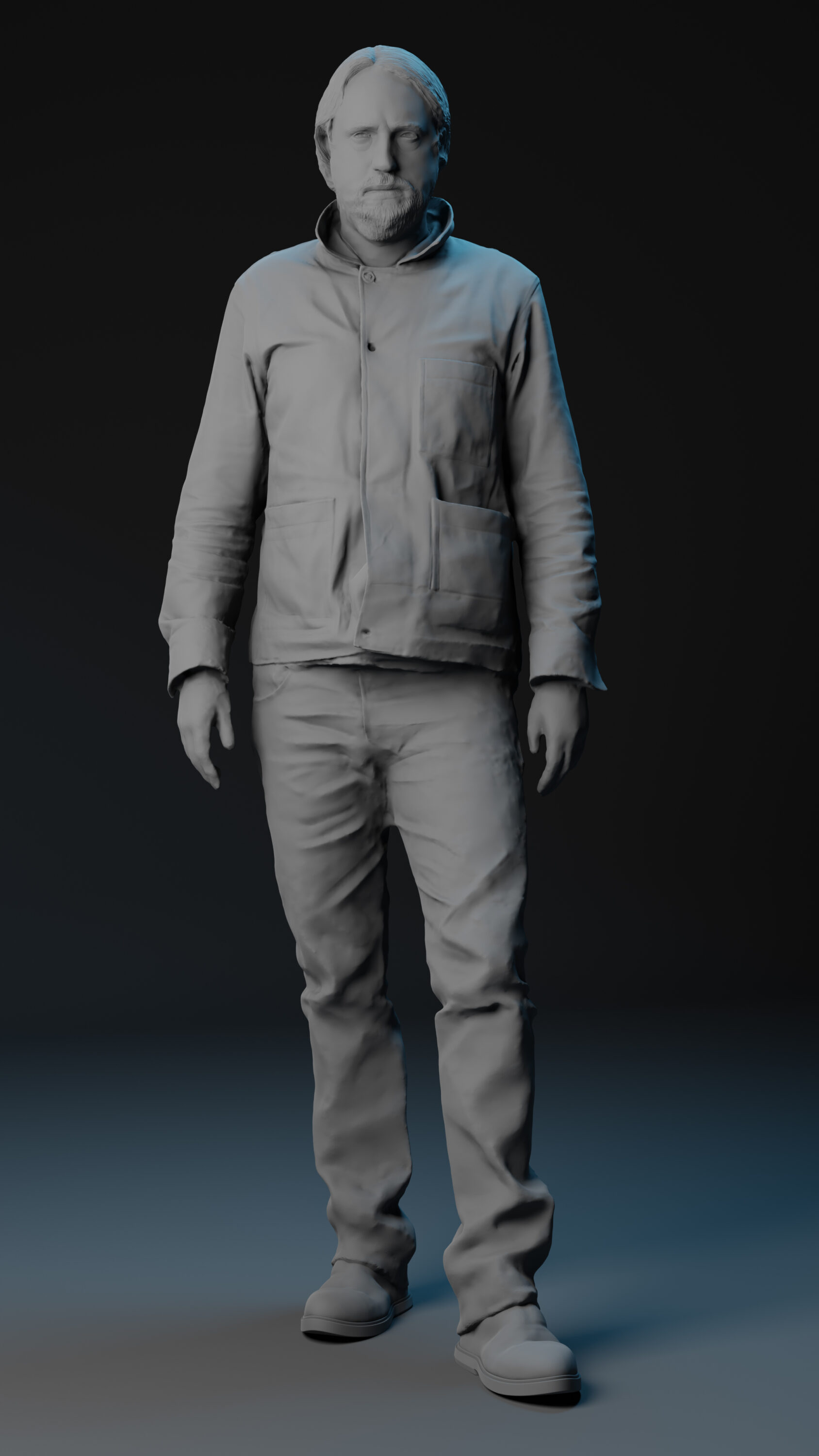 Ferdinando Verderi - Creative Director Of Vogue Italia
FULL END TO END PIPE-LINE
The Full 3D Photogrammetry Service
The full pipeline service, from Capture, Cleanup, Re-topology, Animation & rigging, and final composite and export for your use in any AR/VR/XR/MR environment. We can also export in full photo/video quality, using our extensive 3D and CGI experience.
We can output the content you need at any level of the post production pipeline. Starting from a folder of raw images or a high res 16k textured OBJ model up to a decimated full Retopology and re texture, which is ready to be rigged for animation and reactive to the lighting changes within the scene/environment it is destined to live in. This could be video VFX, VR, AR or unreal engine environments to name a few.
The entire system, all the cameras, servers, network switches… everything, all run from 1 x 16 amp, 240v single phase connector. We have spent a lot of time making sure the entire system runs as low as possible to be suitable in most environments. We also have a large 3KW UPS we will use.
PHOTOREALISTIC PHOTOGRAMMETRY OF DERELICT BUILDING
ANIMATED LIGHTING REACTING WITH MODEL
CREATED FROM DRONE FOOTAGE EXAMPLE 1
CREATED FROM DRONE FOOTAGE EXAMPLE 2
PHOTOGRAMMETRY WITH CGI TESTS FOR A TV SHOW