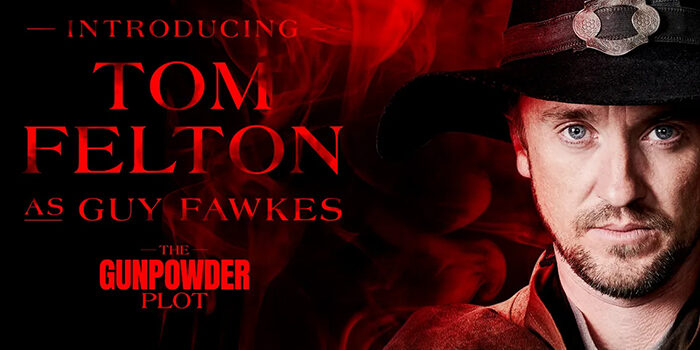 The Gunpowder Plot Immersive Experience
We worked with Figment and our Gen-locked camera array to film Tom's performance as Guy Fawkes for his VR elements.
We created volumetric sequences and filmed audience point of view straight into camera performances so the VR environment team had choices in post production.  It was important to use multiple techniques as Tom's parts are key to driving the narrative throughout the immersive experience.
The big challenge for the VR team was trying to balance user experience vs quality vs the hardware limitations of the attraction.  The big challenge for NWD was having a limited shoot time and the massive data wrangling required to produce volumetric sequences to a very tight schedule.
The Gun Powder Plot has been going for about 6 months and is proving very popular due to it's multi layered immersive experience.
Tom in the VR
Clip released on gunpowder immersive instagram
Volumetric shot of Tom Felton
With just 25 cameras, this is totally unedited, straight from the cameras and uncleaned.
VR Elements shown on ITV
Josie takes on the Guy Fawkes interactive experience
"Tom Felton will play the starring role of Guy Fawkes in The Gunpowder Plot. Tom will work with leading Virtual Reality experts Figment Productions, whose magic will allow Tom's image and movements to be motion captured and rendered "live" in the virtual world. Here audiences will interact with Guy Fawkes inside Virtual Reality, as they infiltrate the plotter's company and learn of the conspiracy against the Houses of Parliament.

The Gunpowder Plot is a thrilling new immersive experience which takes place in a purpose-designed immersive theatre space in Tower Vaults, at the UNESCO World Heritage Tower of London.

The vaults sit beneath the infamous Tower Hill site where much of the prelude to the Gunpowder Plot took place before Guy Fawkes' torture and eventual death"

(Layered Reality)