Bullet Time Light Painting
Light painting in Bullet Time, also known as light drawing or light graffiti, refers to a photographic method that involves utilising a mobile light source, like a flashlight, glow stick, light brush, or smartphone, to modify an image during a prolonged exposure shot. Instead of merely capturing a static image, light painters introduce an additional dimension by accentuating objects or generating streaks, hues, or bursts within the photograph.
Emma Raducanu – Vodafone
Vodafone and Emma are working to inspire the next generation of players and help grow grassroots tennis in the UK. The movies were all shot in-camera, with no CGI. Using a 4 second exposure and a rear curtain flash to freeze Emma. The director created an illuminated tennis racket, which showed the light trail path as it moved around the 120 camera rig.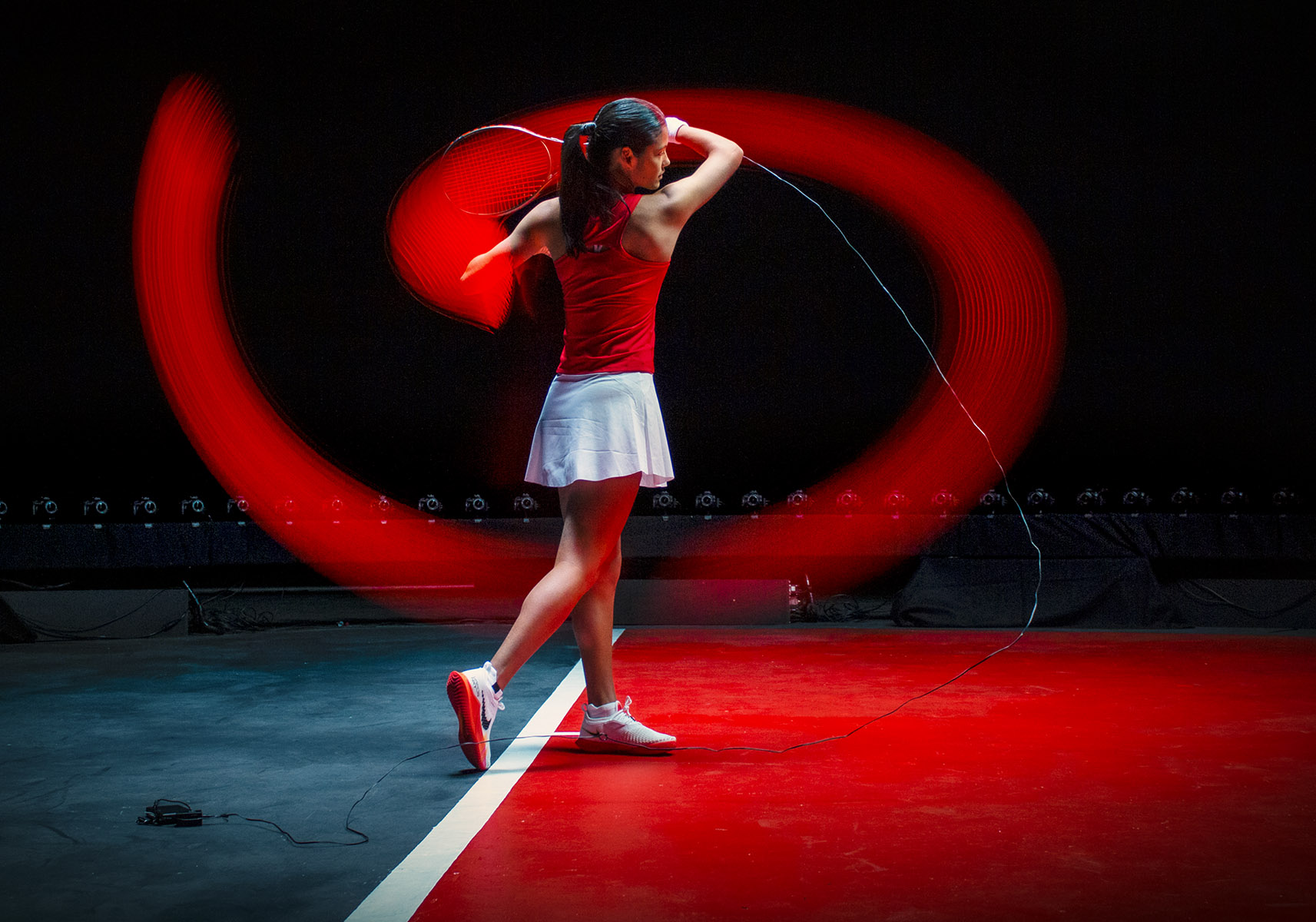 Ronaldo – Nike
The technical challenge on this shoot was to get long exposure motion blur during the brightest part of a sunny summers day! To achieve this we stacked multiple ND filters on all 84 lenses on the camera array.  After the long exposure multiple footballer shots it was time to film Ronaldo doing an overhead kick, which they also wanted with motion blur and random flashes going off to create frozen frames and jittering etc.. we only had enough time with him to try 2 shots! Thankfully for us it's Ronaldo!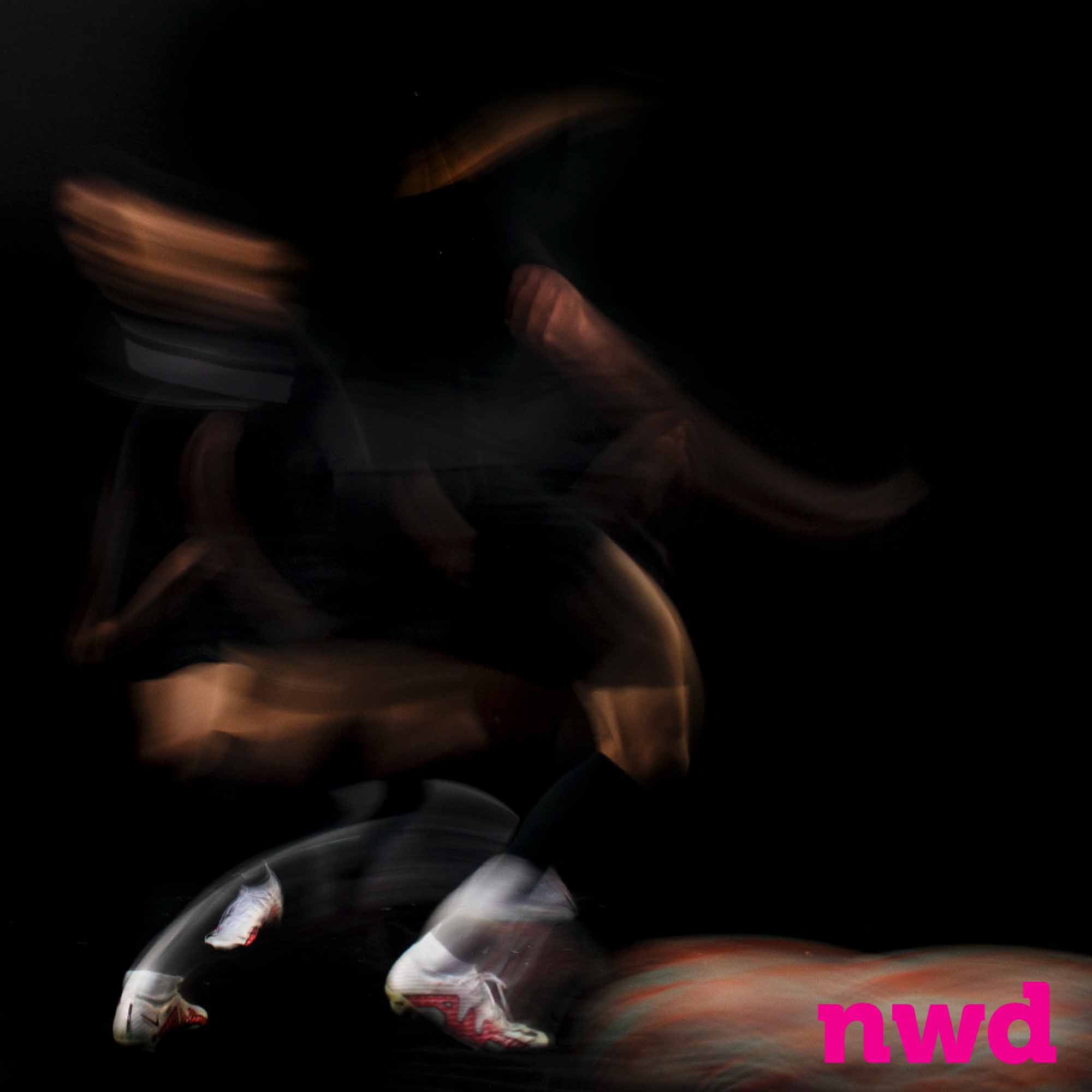 Bullet Time Light Painting
Traditional Trades
Capturing traditional trades in bullet time, using an elaborate exposure ramping effect. Each camera was set to the same exposure, but shifted the shutter, aperture and ISO to change the shutter duration so it ramped from a frozen to long exposure gradually through the array.
A power sander sanding down wood, with the dust blurred in the shot backlit.
Aluminium being poured into a sand mould, with the glow of the metal captured in light painted long exposure.
Molten glass being moulded and blown by a glass blower in long exposure Bullet Time.
A hot metal component being quenched to change its crystal structure and harden it, with the steam and movement captured in long exposure.
H&M Long Exposure Light Painting Super Model Christmas Advert
We had the privilege of working with the talented Kristen McMenamy & Vittoria Ceretti and several other renowned models. Together, we devised an impressive 120-camera rig, completely blacked out, with the capability of capturing stunning long-exposure shots. Additionally, we incorporated a set of fast shutters to perfectly freeze the models in different frames.
Chat GPT
We asked Chat GPT to re-write the top Emma section in the style of Irvin Welsh and it made this.. Its a Friday, what can i say, I'm procrastinating!
(Read it with a broad Scottish accent)
In pure f*@king celluloid fashion, the movies were shot, no fancy CGI sh*te. We went for impact, see? A 4-second exposure, mate, with a rear curtain flash, freezing Emma in her blistering action. The director, a bloody genius, cooked up a right masterpiece: an illuminated tennis racket. It lit up Emma's serve movement, leaving a mesmerizing trail of light as it gracefully danced around that 120 camera rig, like poetry in motion, I tell ya.