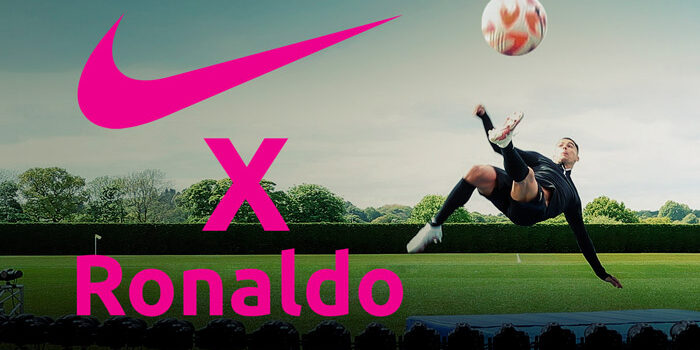 We worked with the production company Shoot Europe and the director Thibaut Grevet to create this content advertising the new Nike Air Zoom Mercurial football boot.
We started the rig build in the early hours of the morning on a training field in Cheshire to be shoot ready by lunchtime. The technical challenge on this shoot was to get long exposure motion blur during the brightest part of a sunny day! To achieve this we stacked multiple ND filters on all 84 lenses on the camera array.  After the long exposure multiple footballer shots it was time to film Ronaldo doing an overhead kick, which they also wanted with motion blur and random flashes going off to create frozen frames and jittering etc.. we only had enough time with him to try 2 shots! Thankfully for us it's Ronaldo! 
He walked up and did two back to back overhead kicks, hitting the ball perfect each time, looked at the preview on our NWD software, smiled then was quickly escorted to his next filming section.
While all this was going on a 30 strong security team was playing cat and mouse with 3 paparazzi's around the site, up trees and in bushes etc… quite entertaining!