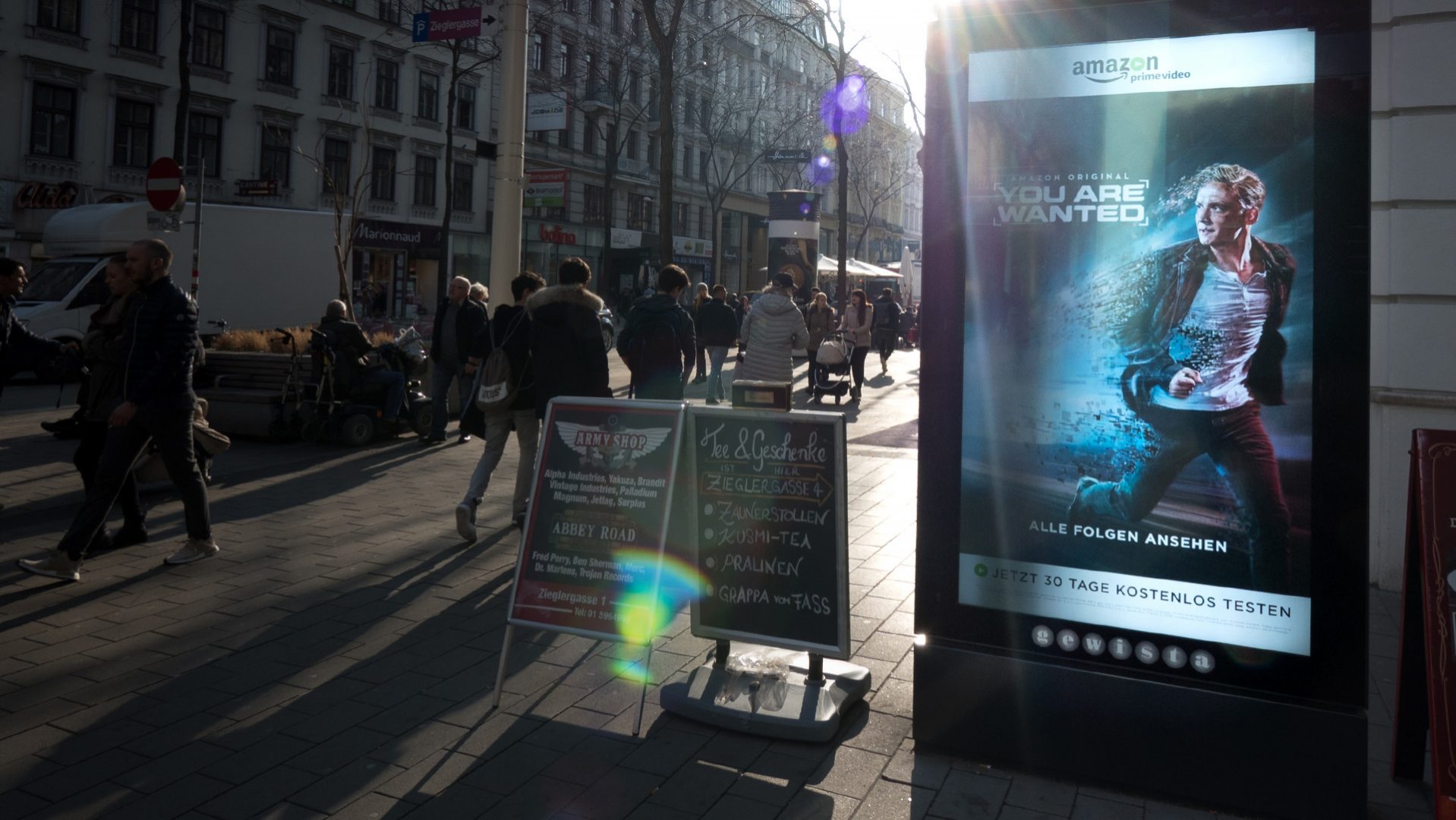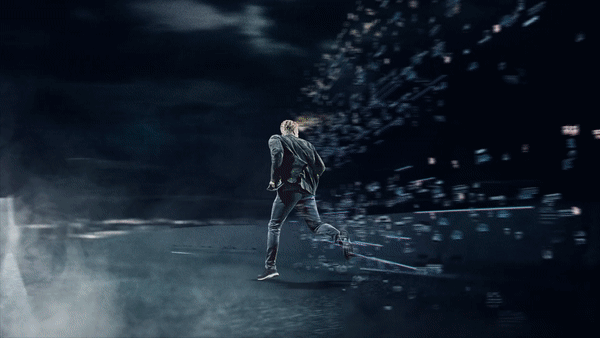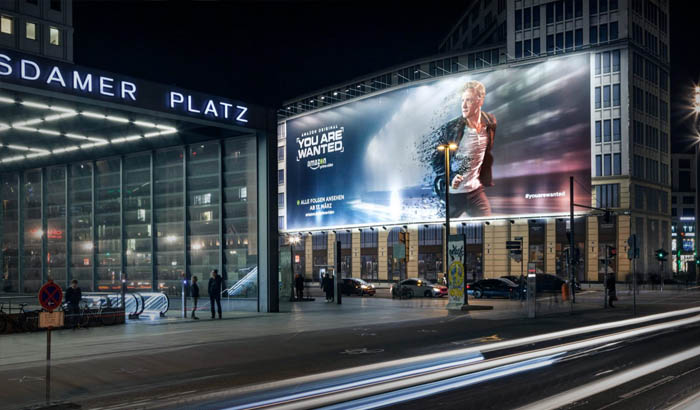 Working with German company 3DS and BDA Creative, we created a 180 degree, 8-metre diameter rig, using 72 cameras DSLR cameras.
Working with actor Matthias Schweighöfer, we were to shoot him running past with him being chased. We worked in collaboration with the incredible award-winning photographer Andreas Franke. We merged the bullet time rig system with his Hasselblad camera with our trigger system, allowing us to trigger all the cameras, plus the Hasselblad at the same time, to give a perfectly synced shot across all the cameras.
We created a perfectly aligned, smooth shot of Matthias running past, this was captured in Canon RAW and JPGs, allowing maximum post-production to be done later on by the post teams.
The final results were then shown across the largest cities of Germany on huge billboards, bus stands, Above The Line (ATL) and Below The Line (BTL) advertising (which is TV, Internet and Print).