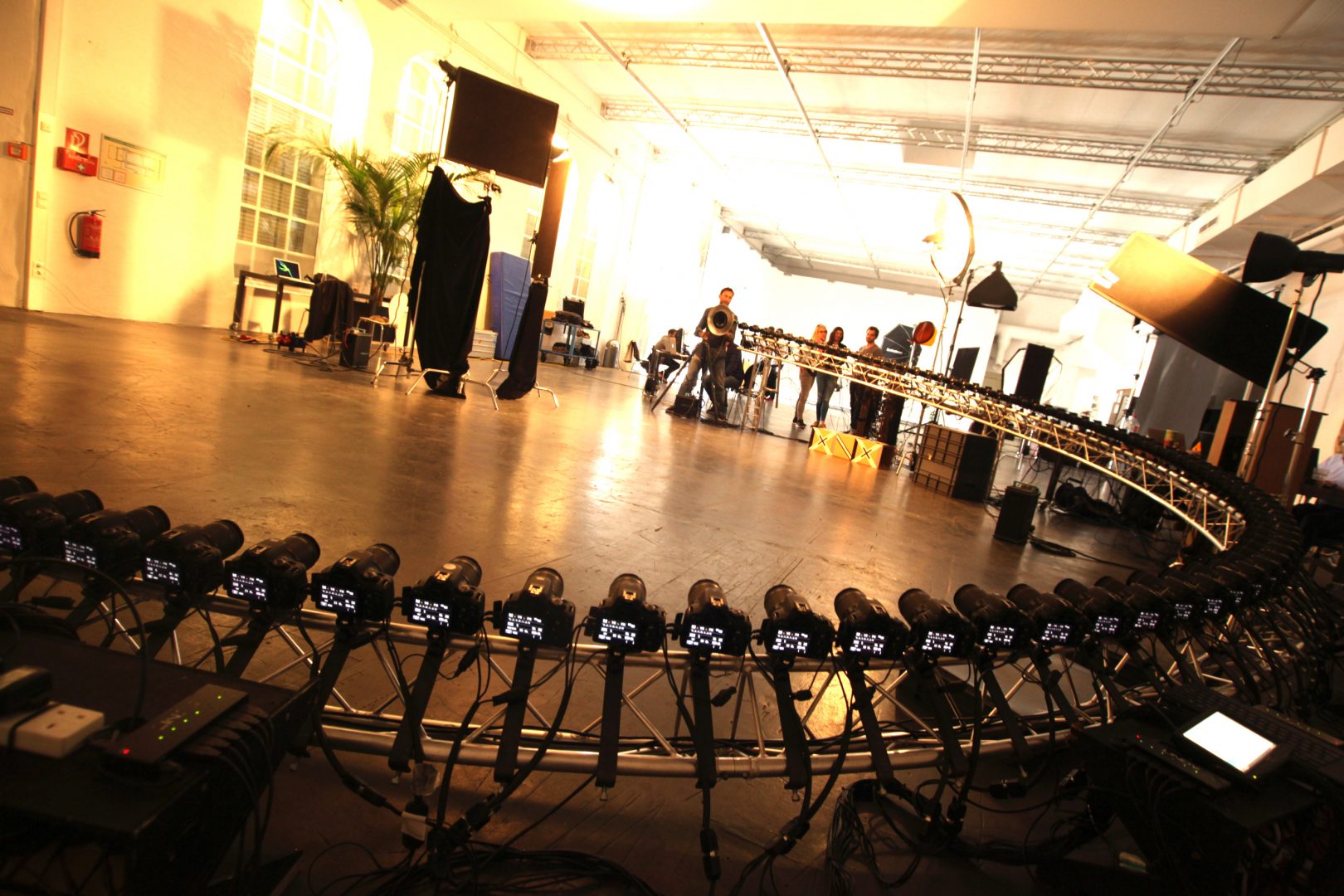 Bullet time, a photography method that has captivated audiences since its inception, is the technique of slowing down time to create a dramatic and immersive experience. Popularised by the movie "The Matrix" in 1999, bullet time has since been used in countless movies and advertisements. Recently, the city of Berlin has become a hub for bullet time productions, allowing producers to utilise the ultra slow-motion technique.
The basic principle of bullet time is simple – multiple cameras are placed around a subject and triggered at the same time. The footage is then stitched together to create a seamless slow-motion effect. While this may sound straightforward, the execution requires careful planning and coordination to ensure a perfect shot. In Berlin, we offer bullet time experiences and film productions, ranging from individual photo shoots to large-scale events and feature film productions.
One of the best examples of bullet time in Berlin was the Amazon Prime : You Are Wanted campaign, which we shot entirely in bullet time. The campaign featured Matthias Schweighöfer showing his fear while being chased frozen in time. The effect was used to create a sense of energy and movement, even though the subjects were completely still. The campaign was a huge success, and helped to establish bullet time as a popular visual technique in cities around Germany.
A popular experience in Berlin is the 180-degree bullet time photo booth, where guests stand on a platform while cameras circle around them. The result is a stunning image that captures a moment frozen in time. This experience is perfect for weddings, corporate events, or any occasion where you want to create a memorable keepsake.
For those seeking a more adventurous experience, there are several bullet time installations throughout Berlin. These installations feature various props and backdrops, allowing visitors to create their own slow-motion movie. From jumping off a trampoline to throwing confetti, the possibilities are endless.
Bullet time is not just limited to photo shoots and installations, however. Many experiential and advertising agencies in Berlin are using bullet time for marketing and advertising campaigns. By creating a unique and captivating experience, brands can stand out from the competition and create a lasting impression on their customers.
Overall, bullet time has become a popular technique in Berlin, offering visitors a chance to experience something truly unique. Whether it's for film production or a special occasion just for fun, bullet time is a thrilling way to capture a moment and create a lasting memory. So if you need bullet time in Berlin, be sure to contact us.
Bullet Time and Timeslice services in Berlin
Production Quality
For Film, TV, Broadcast quality Bullet time in Berlin
Experiential Events
For corporate parties, events, premiers and promotions in Berlin