Time slice and Bullet Time Effect
Bullet Time effect allows time and movement to be detached. The photography can capture a frozen moment, but with physical movement around the object in that time slice. The photography is generically known as the Time Slice Effect, due to it capturing a slice of time. The term Bullet Time was coined by the Matrix movie producers, as it showed the path of a bullet in the movies.
Who invented Bullet Time?
It was invented by Eadweard Muybridge, in the 1880s. There are some that claim they invented it in more recent years, but they truly didn't, they just used new cameras.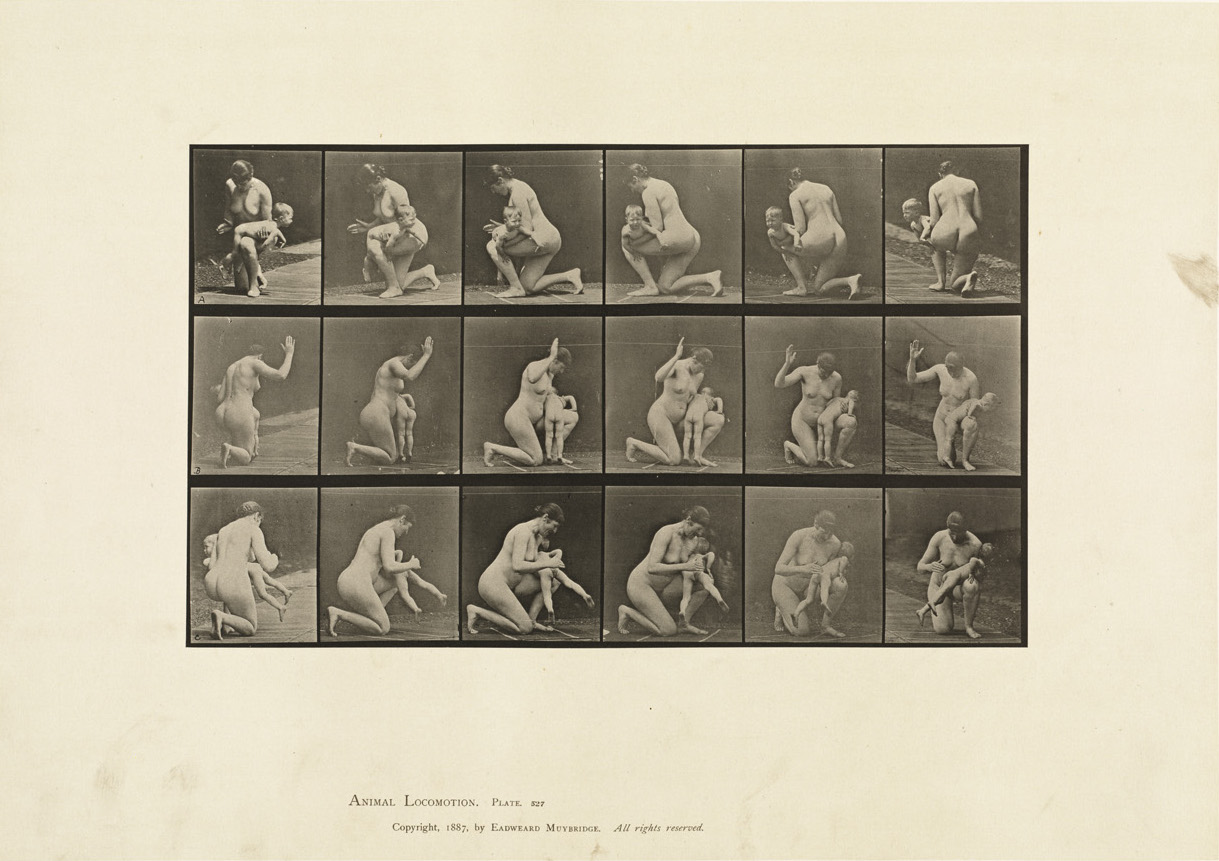 Eadward James Muybridge, 'Spanking A Child' Animal_locomotion. Plate_527
You can see in this image taken in 1887, that the exact same moment of the woman spanking the baby was taken from multiple angles around it. Anybody of the modern-day claiming they invented this is delusional.
The best way to think of it, is a camera moving along a track/dolly, but with time frozen. So the scene it captures is completely still, whilst being able to travel through the scene. This is done by firing all the cameras at precisely the same time.
Sequential Bullet Time Effect Trigger system
There is also sequential bullet time effect, which is where the incredibly accurate bullet time trigger fires them all slightly after each other like falling dominoes. New World Designs trigger system can be programmed to fire in any order we wish, where the first few percent are synchronous, then each after is fired one after the other with millisecond accuracy. The operator can specify the time between each camera, to ramp the speed of the "falling" dominoes up and down.
Ramping Sequential Trigger
The best way to get your head around it is to think of a slow-motion camera on a dolly track. So as it travels around, everything is slow, but rather than moving at a constant speed, you can make the slow-motion camera go up to a higher speed or slow it down, whilst it travels at the same speed around.