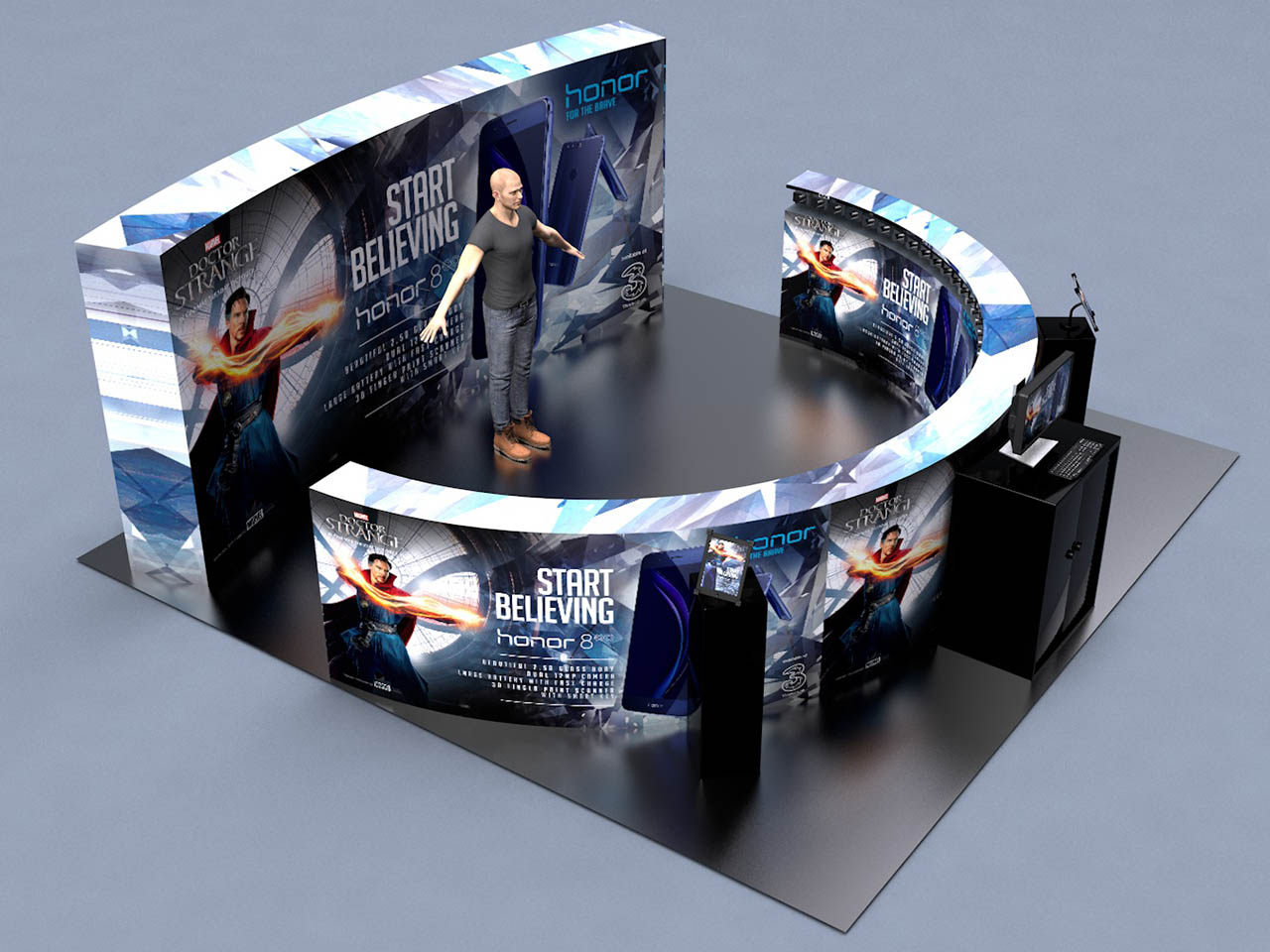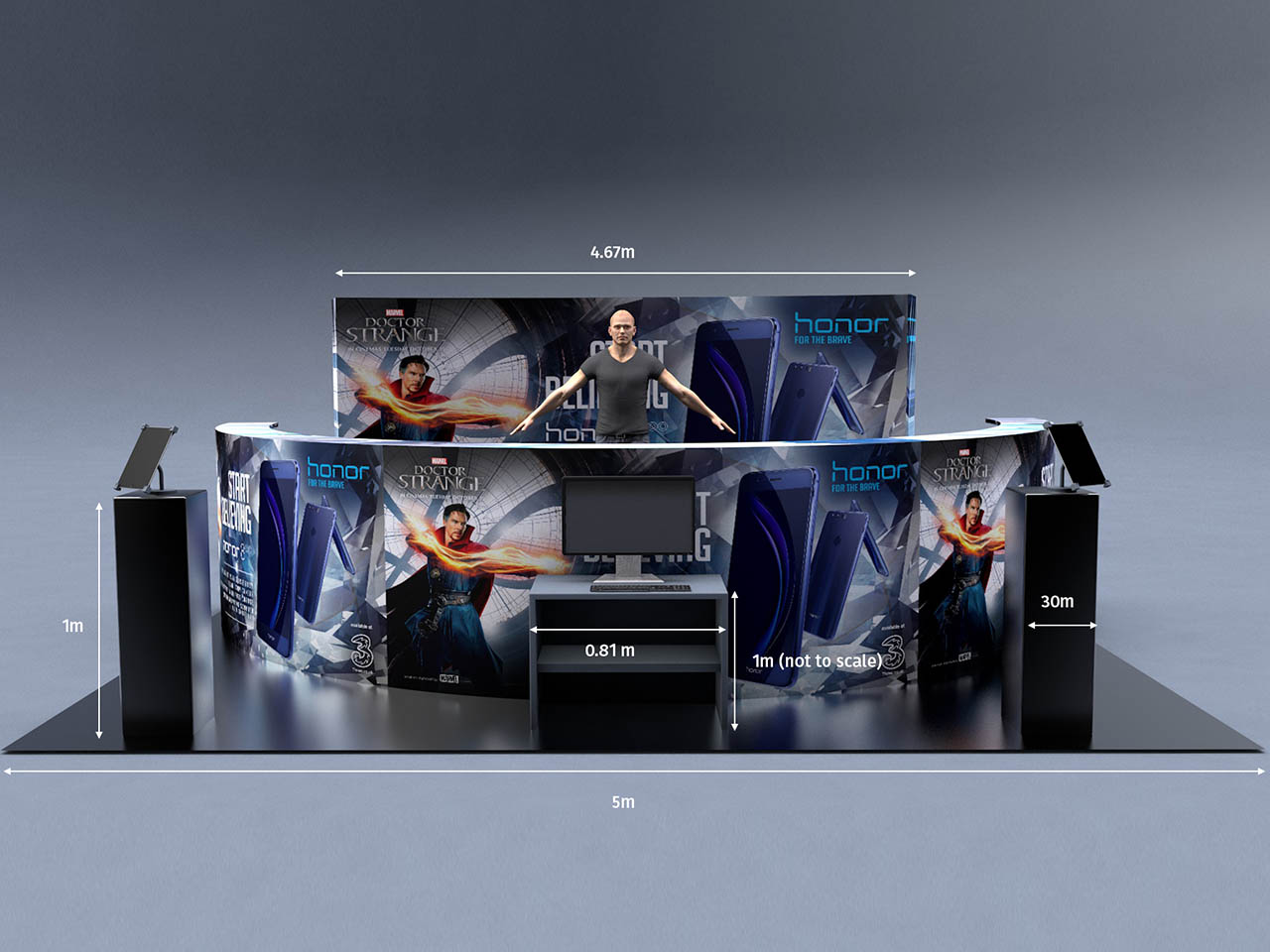 Feref, the agency that created the iconic Star Wars posters as well as piles of other movie campaigns approached us back in July 2016, asking for a full experiential time slice booth tour for an upcoming Marvel/Disney movie. So we designed and created a full promotional stand.
So we designed in 3D the full promotional stand which contains the Time Slice Booth, the process in which it will be transported between locations, set up and removed.
We set it up at 4 locations across the South East and North of England in the space of 11 days during October 2016.
Stratford Westfield Shopping Centre
Odeon Leicester Square (Red Carpet Movie Premiere)
Odeon IMAX Manchester Printworks
Odeon BFI Waterloo London
The exhibition/promotional stand was completely built bespoke for this job, all transport, technical and operating staff were all NWD's own staff. The rig was created to be able to pass all health and safety requirements that Disney demanded, was fitted with many electronic safety cut off features and needed only one 240 volts 13 amp socket to operate.
Over the campaign, we created over 2500 movies, each were emailed directly to the visitor within a few moments of the shot taken, for them to share on their own social media.
A walk around before opening to the public in the Westfield Centre