Genlocked Bullet Time Camera Array
160 Bullet Time movies per second in 4K at 10 bit Apple ProRes certified
The array of cameras are genlocked together, giving a precise perfect frame sync, so each frame on each camera is the exact same time. This allows us to slice through all the frames in one swoop or jump from frame to frame to make a sequential
movement in time through the array, up to 160 times a second. So it doesn't matter what we are filming, you will always get the exact bullet time shot that you need, first take, in 10 bit ProRes 4K.
This set up was used to film Billie Eilish at the London O2 Arena for a Live special for Apple Music. More content in our Billie Eilish x Apple Music case study.
Genlocked Bullet Time Video Samples
Using an array of 25 frame-synced cinema cameras, we have created a multi-layered composite. Each layer represents a different shot with a unique duration.
The cameras recorded at a frame rate of 30 frames per second, allowing each frame to be treated as a bullet-time shot. However, instead of keeping each frame isolated,
we carefully selected frames from each camera and manipulated their temporal placement within the composite.
As a result, the frames not only move forward and backward through time but also traverse along the camera array.
Also each layer having a unique time length to the others, to show that they can run totally independently of each other.
One of the most incredible Bullet Time camera arrays in the world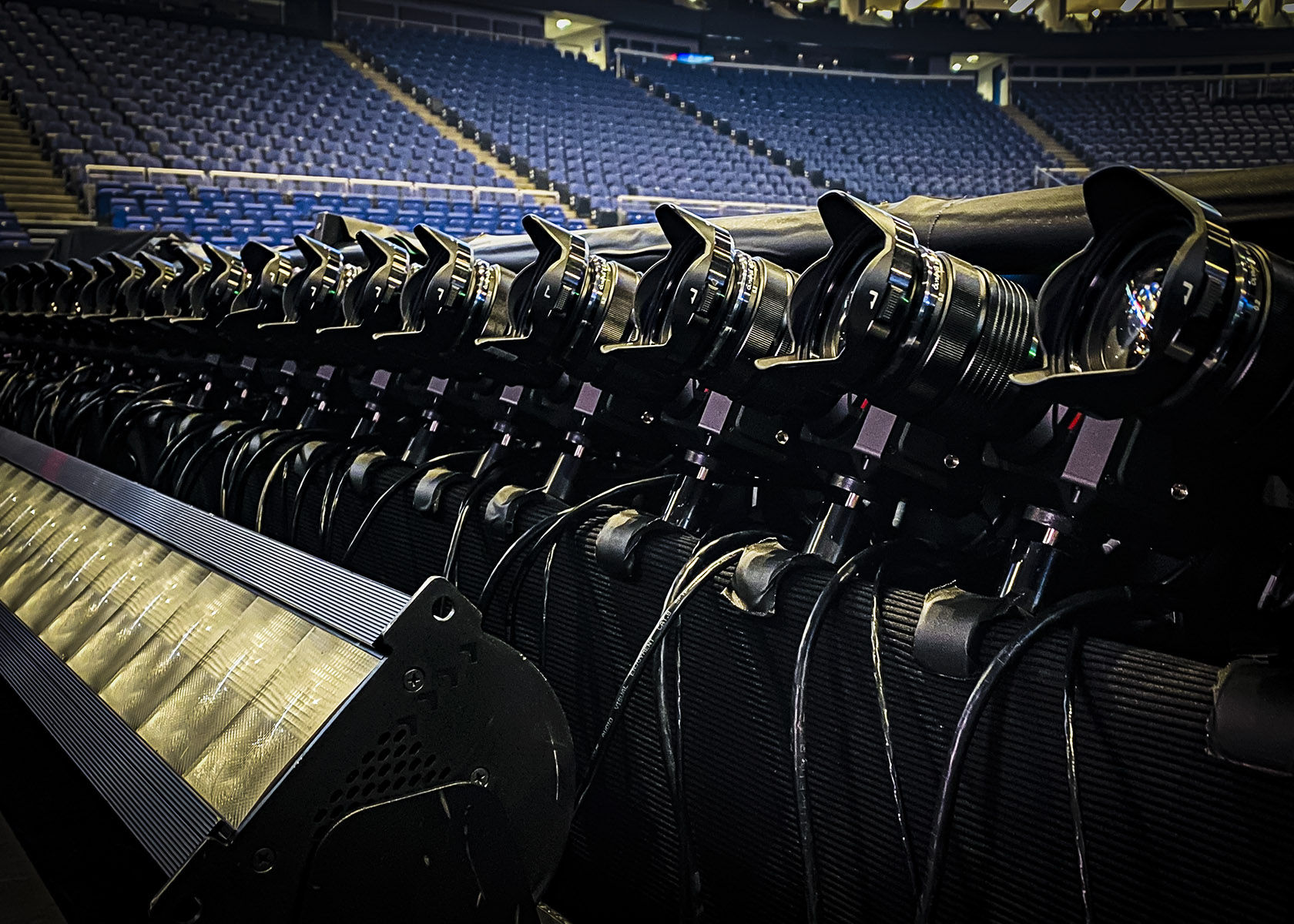 Setup and De-Rig Strike Speed
We have designed the full wiring system by hand using a full custom made loom. Each connector was hand soldered and attached to custom made circuit boards, designed in-house and soldered in our office in Sunderland. This helps us set up quickly and removes the tangle of wires that is almost impossible to remove without this method.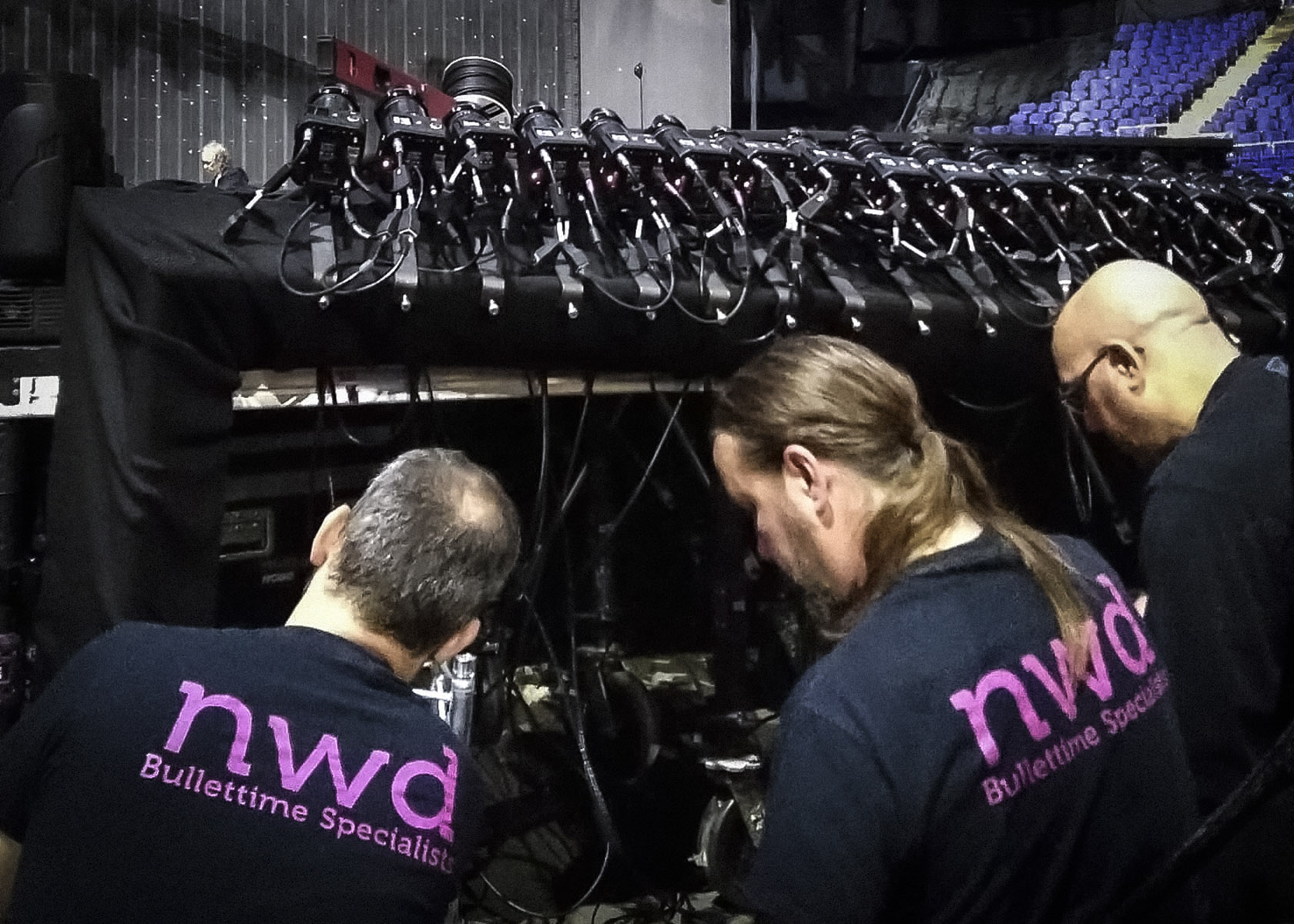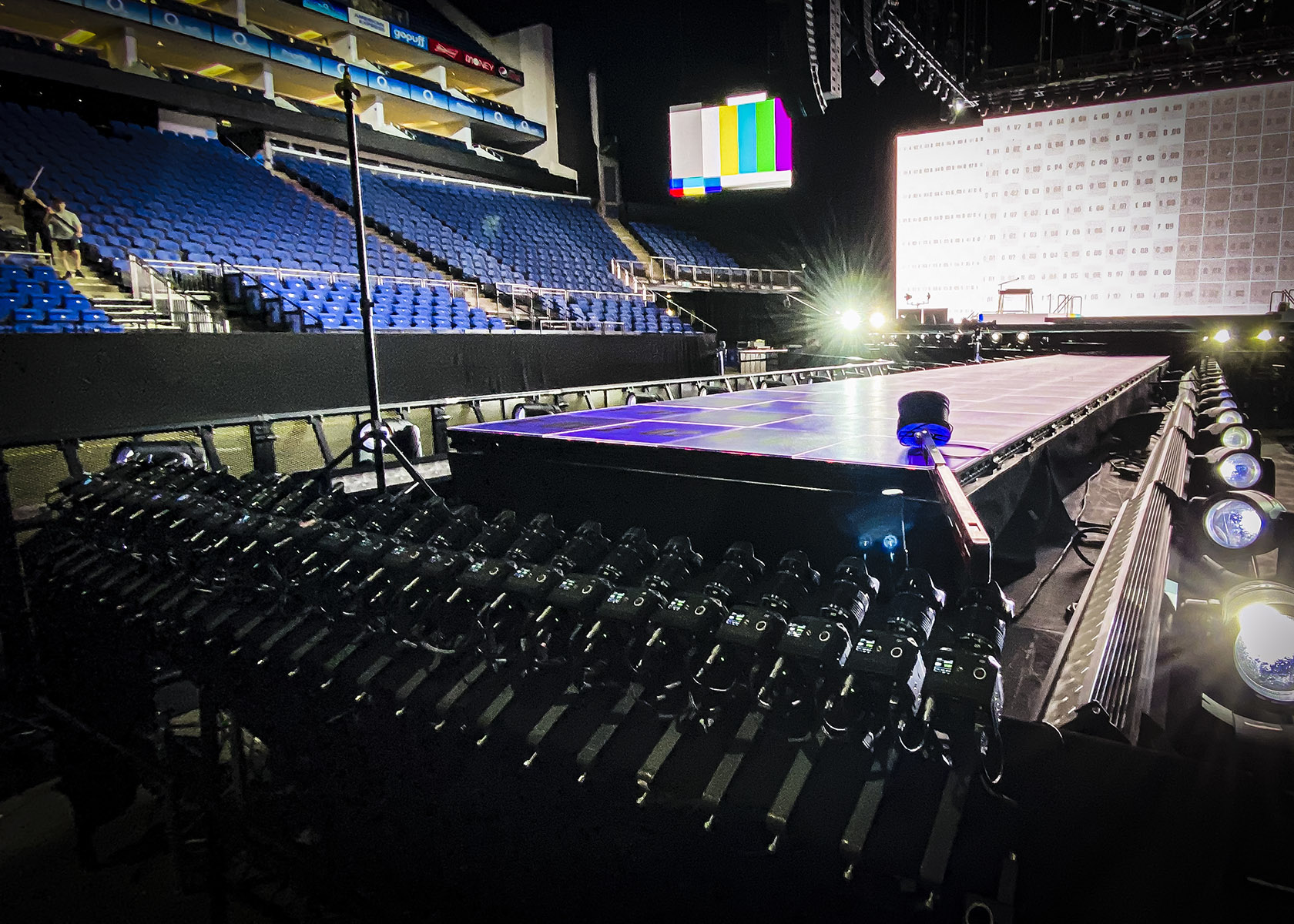 4K, 10 Bit, ProRes or Raw Output
Industry used production quality Z Cam E2 Cinema cameras, with 4K quality that is perfect for feature films, TV and advertising. With frame rates of up to 160 frames per second, on ultra sharp and bright pro Olympus lenses. We can capture your imagined shot, even in low light. The full tech spec of the cameras here.
Full Software Control and Media Download
Changing any setting, on any camera, sync them all. We can live view any camera and download all the data through the network to a main server or storage drive through a 10gb network.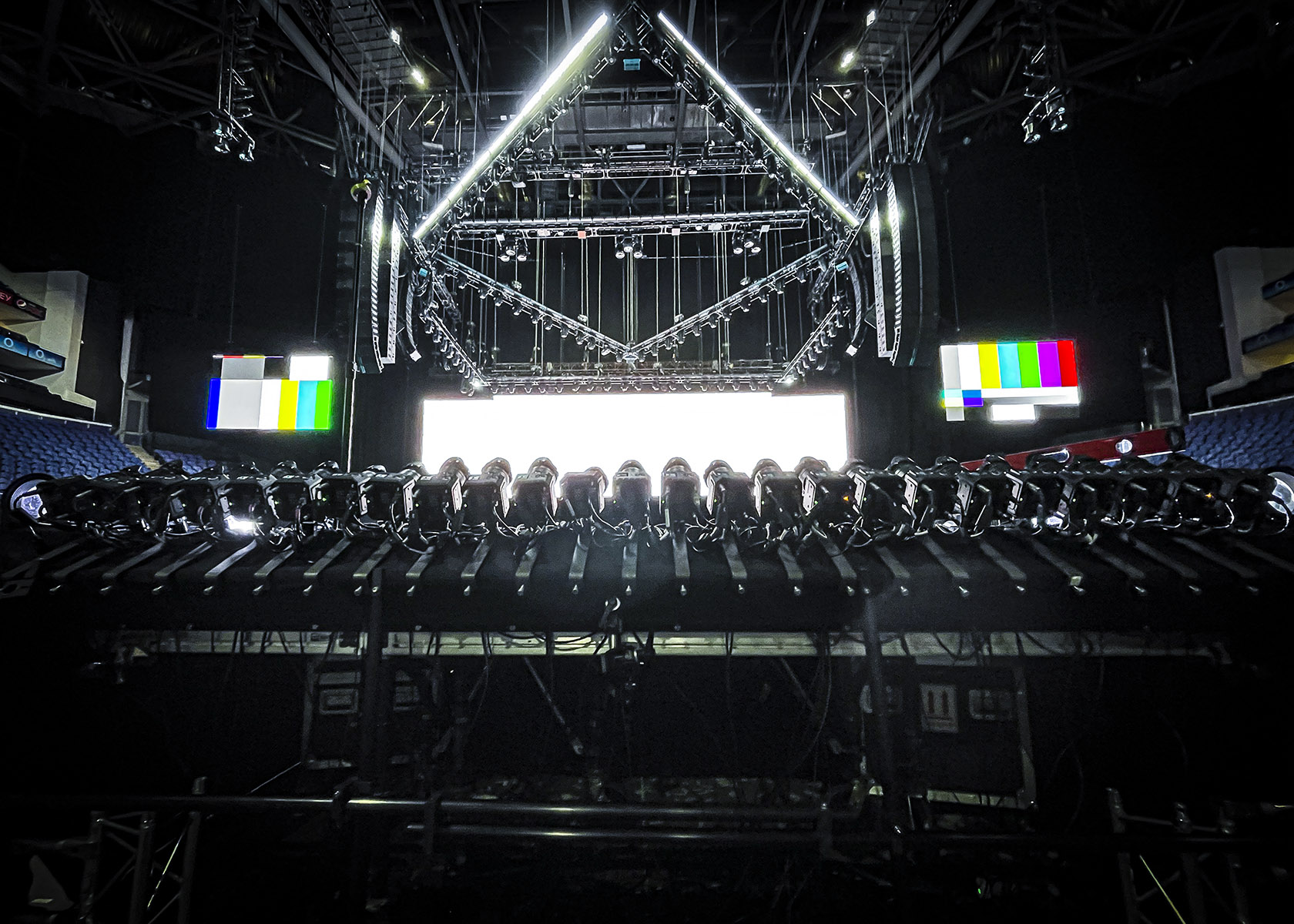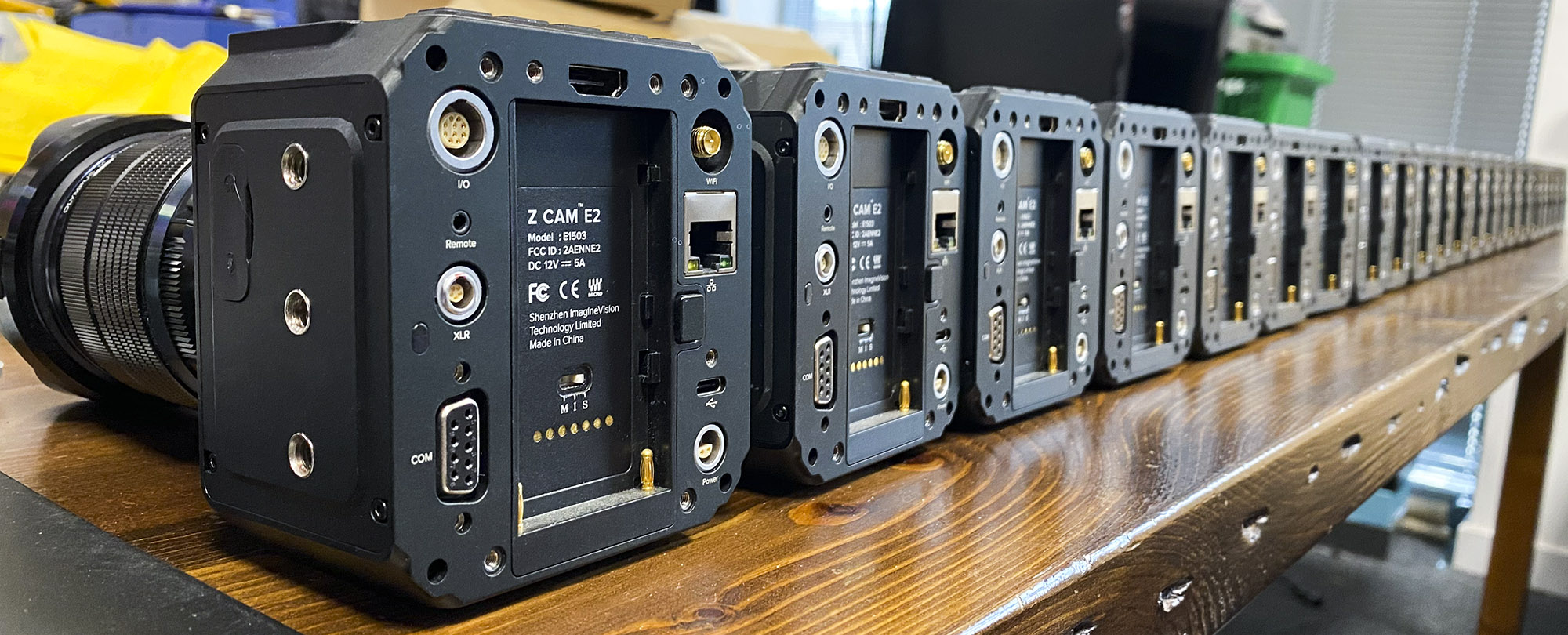 The entire system, all the cameras, servers, network switches… everything, all run from 1 x 16 amp, 240v single phase connector. We have spent a lot of time making sure the entire system runs as low as possible to be suitable in most environments. We also have a large 3KW UPS we will use.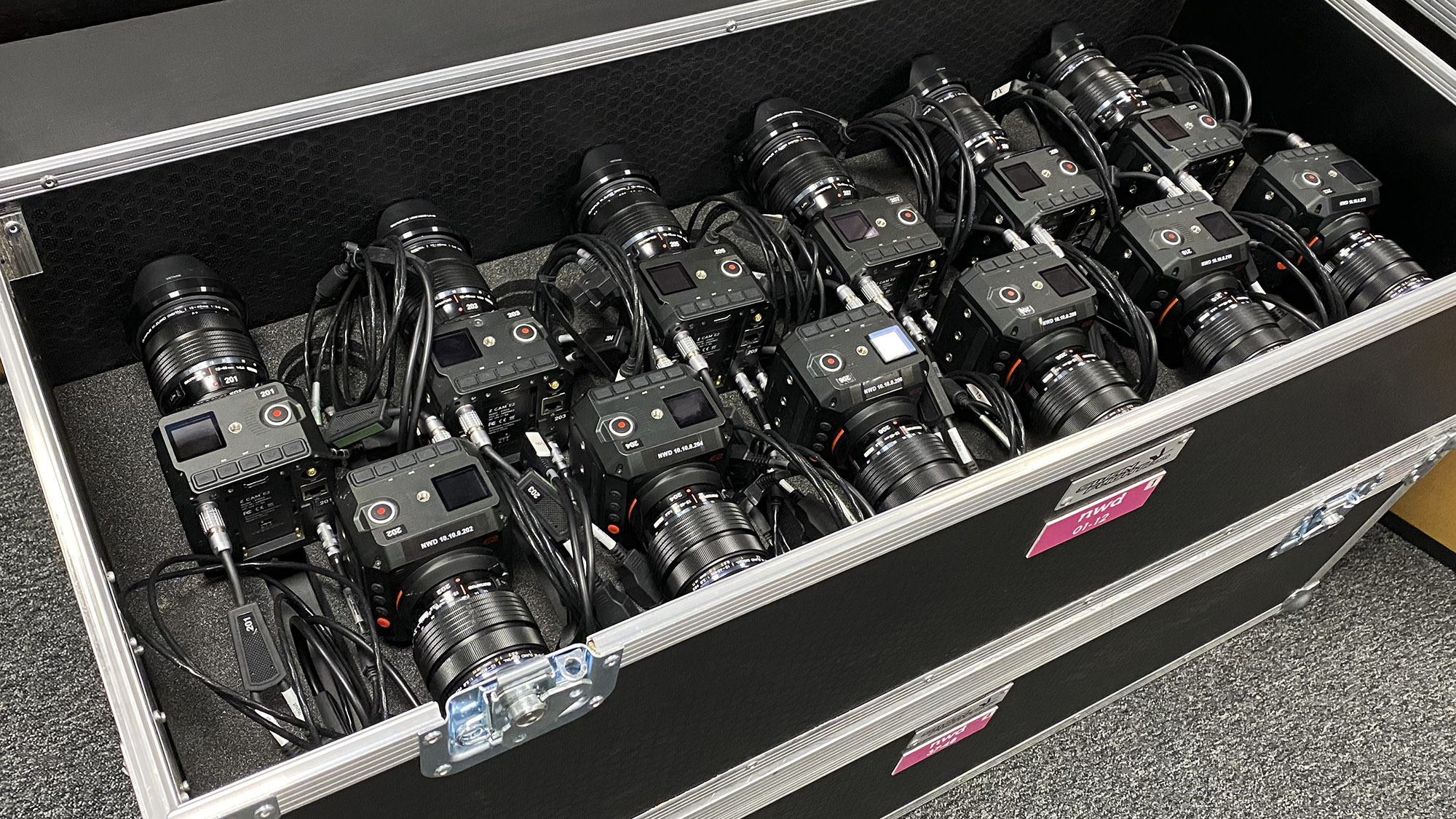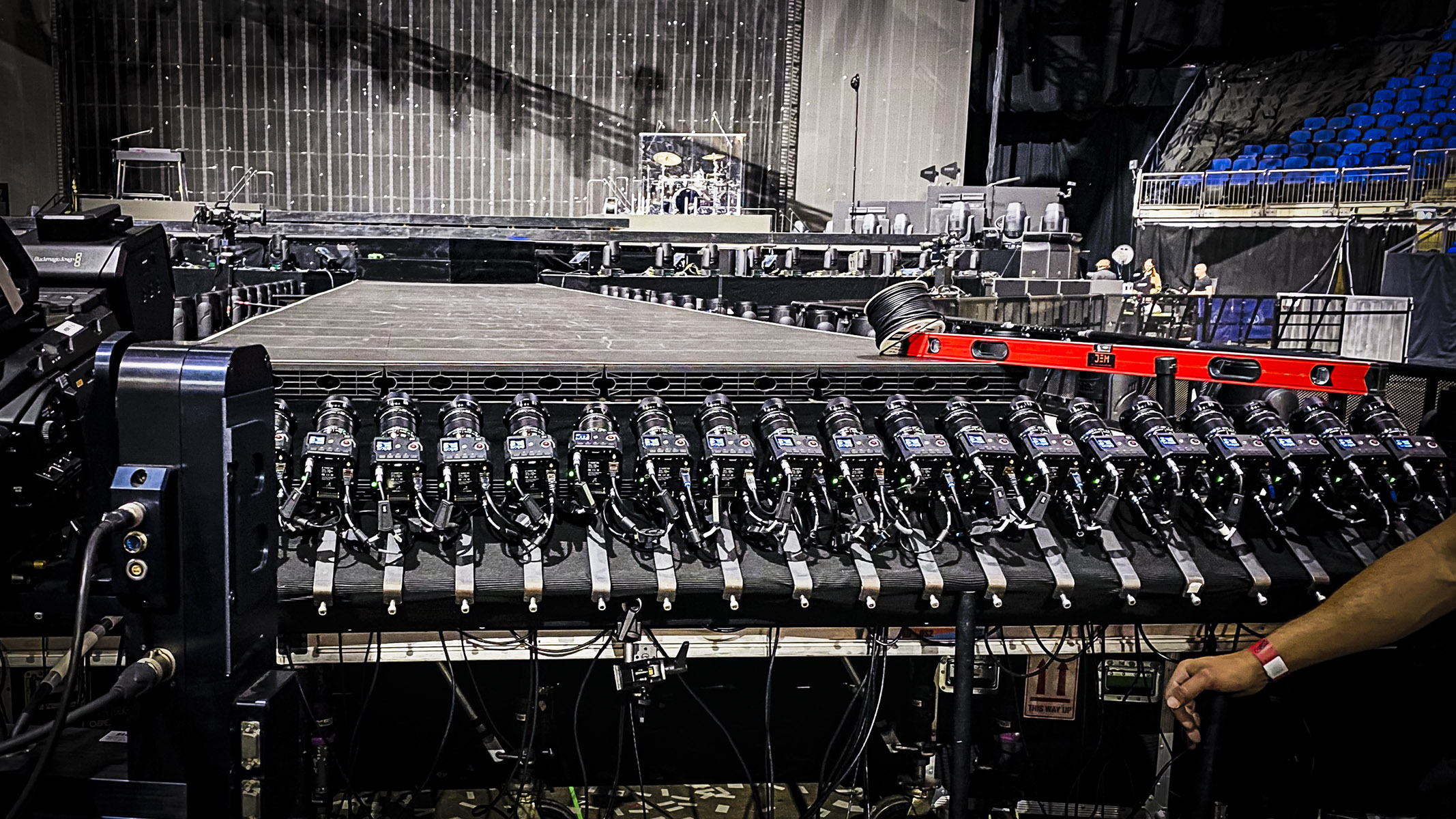 The system works with no internet connection, it is purely through a wired 10GBe or secure wifi connection. The cameras are fully controllable. We can start and stop recording, change frame rates, download the movies and live stream video from them directly. All with no internet connection at all. We can also connect these cameras to your timecode, so you can drop them into your edit seamlessly.
Other uses for the cameras
The cameras are not just for Bullet Time, we can hire them as a set, individually, and they can be used in many ways.
This includes witness cameras for 3D, volumetric, photogrammetry, gen-locked 360 rigs, virtual reality capture, multi camera studio cameras, live streaming events and putting a camera(s) in locations/scenes you may struggle to get to whilst filming.
They are small, light, low power, safe, and can be fully controlled from hundreds of meters away through the network and streamed if needed.
check out the case study and behind the scenes of using the cameras to film for volumetric to be used as part of the VR for an immersive experience about Guy Fawkes based in the Tower of London here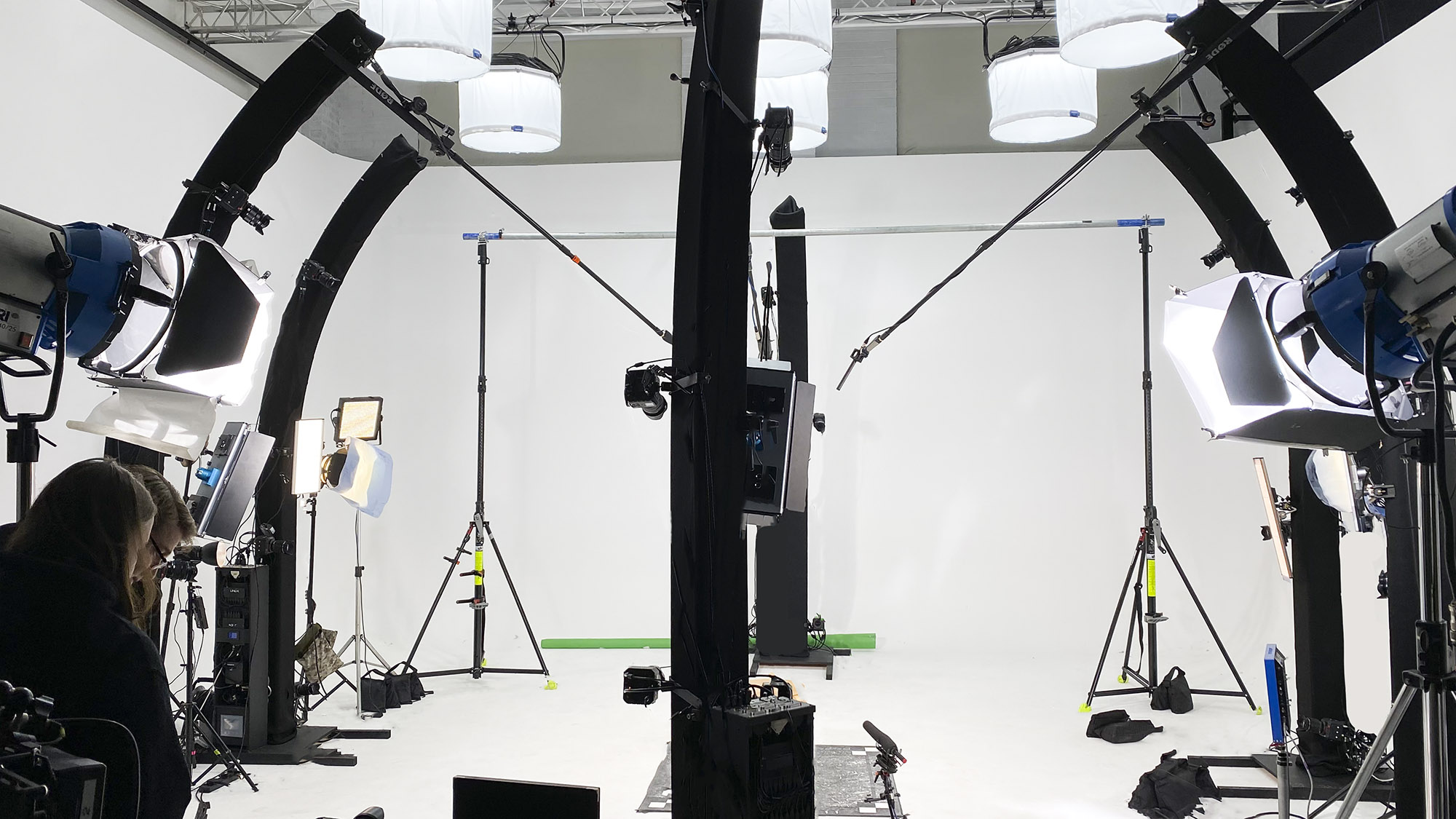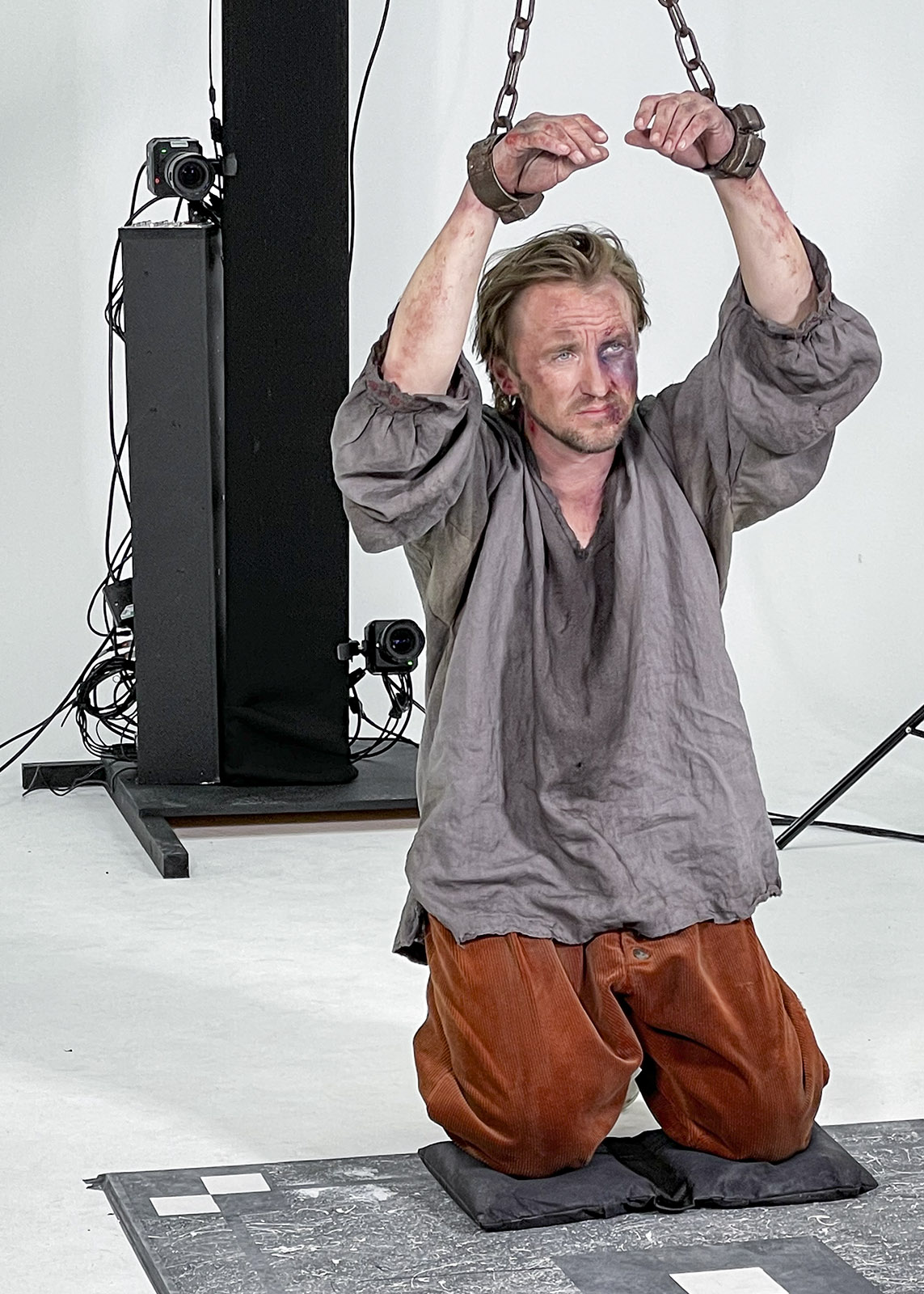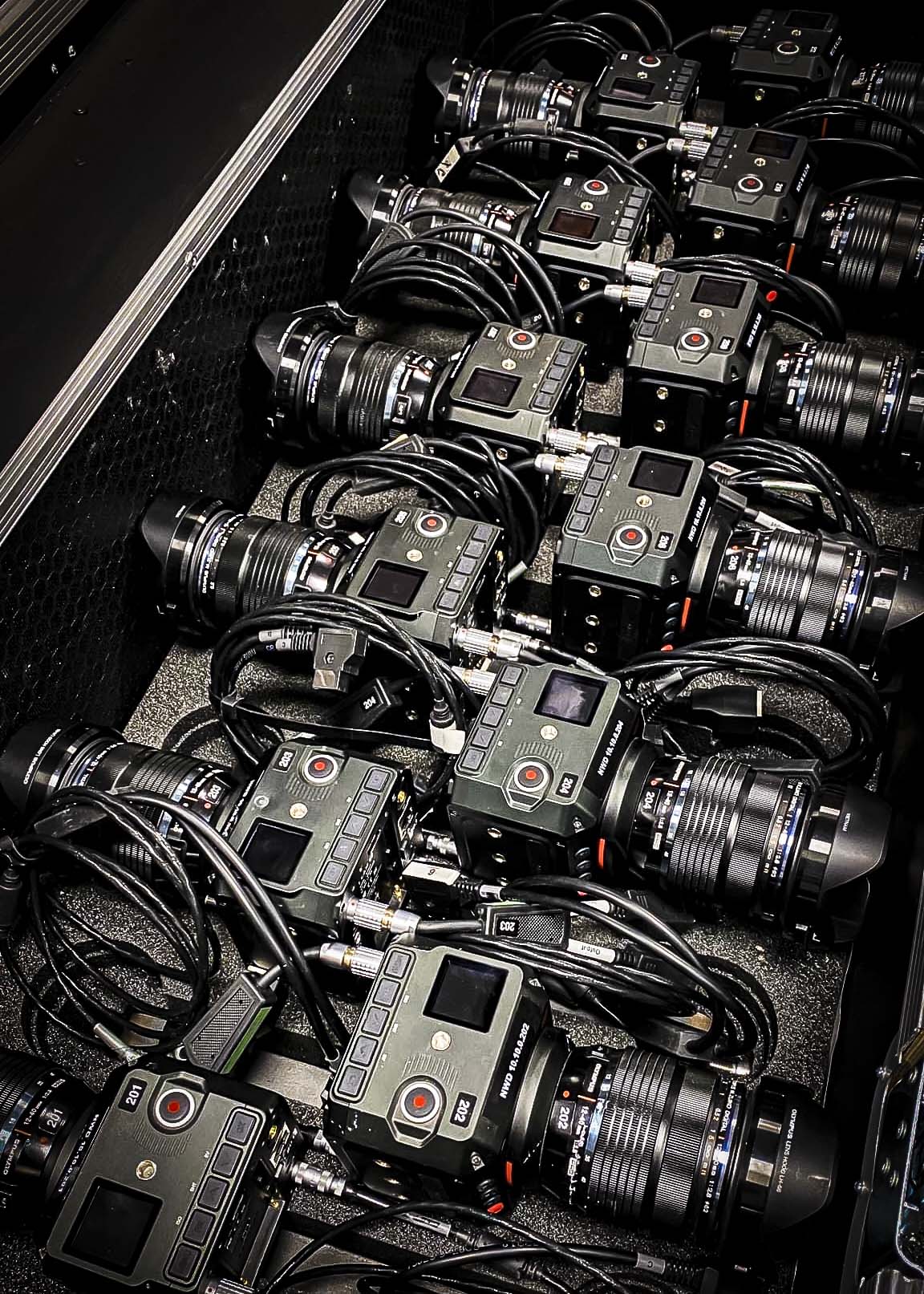 Z-cam being used to film Mission: Impossible – Dead Reckoning Part One