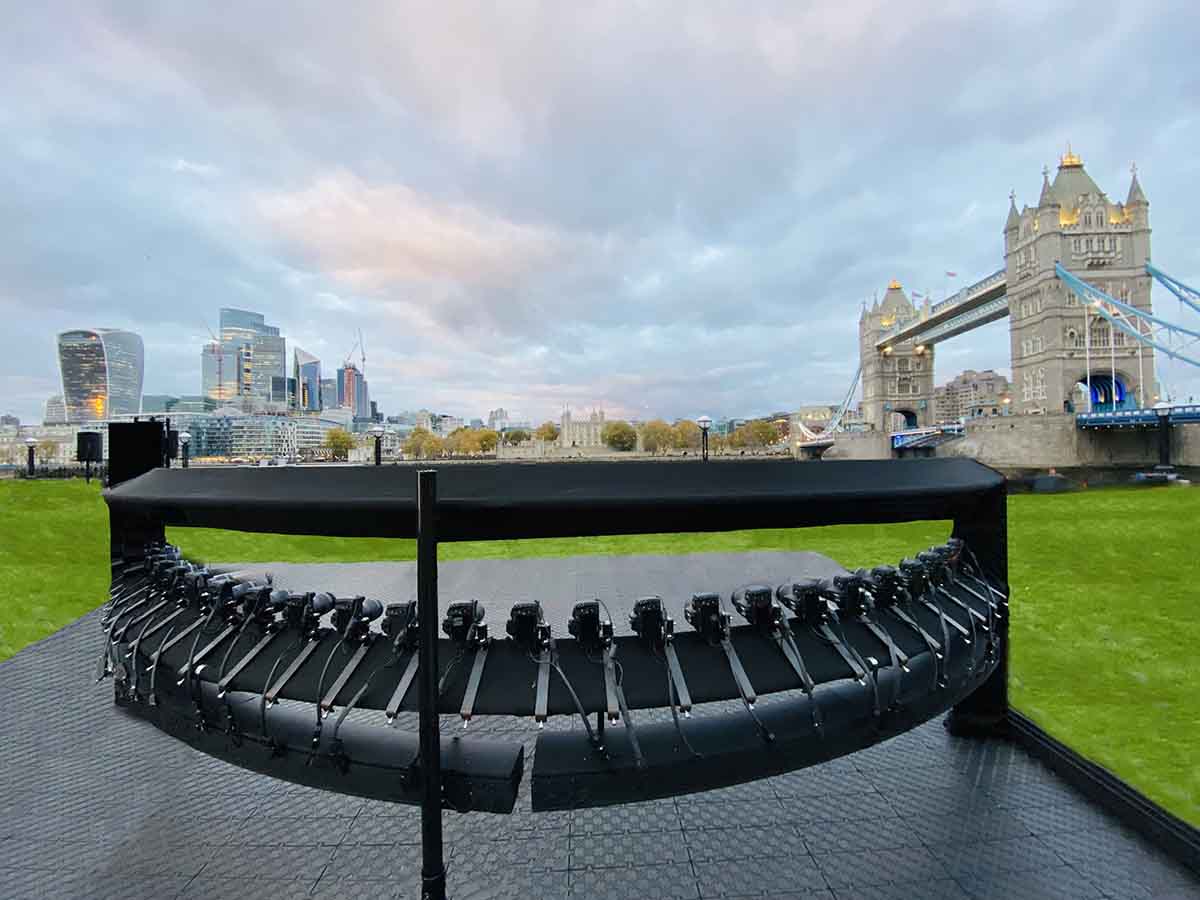 Bullet time, also known as frozen time or time slice, is a visual effect used in film and photography to create the illusion of time freezing while the camera continues to move around the subject. This technique gained popularity in the movie "The Matrix" and has since been used in many other films and advertisements.
An exciting example of this technique is the "Bullet Time in London" project, which used advanced camera technology to capture 360-degree slow-motion footage near iconic London landmarks, such as the Tower Bridge, the London Eye, and the Houses of Parliament. The project involved placing over 200 cameras in strategic positions around the landmarks to create a seamless and immersive visual experience that transports the viewer to a world of frozen time and surreal beauty.
This project was a collaboration between First Direct with the assistance of Visit London, the city's tourism board, and New World Designs, a visual effects company that specialises in bullet time photography. The resulting footage has been used in campaigns to promote tourism in London as well as First Direct, showcasing the city's vibrant culture and rich history in a new and captivating way.
Overall, the "Bullet Time in London" project is a stunning example of how modern technology can be used to create breathtaking visual experiences that transport the viewer to new worlds of frozen time and surreal beauty. It showcases the potential of bullet time technology to revolutionise the way we see and experience the world around us.
We cover anywhere in the UK including London, we don't charge for travel in the UK.
Bullet Time and Timeslice services in London
Production Quality
For Film, TV, Broadcast quality Bullet time in London
Experiential Events
For corporate parties, events, premiers and promotions in London