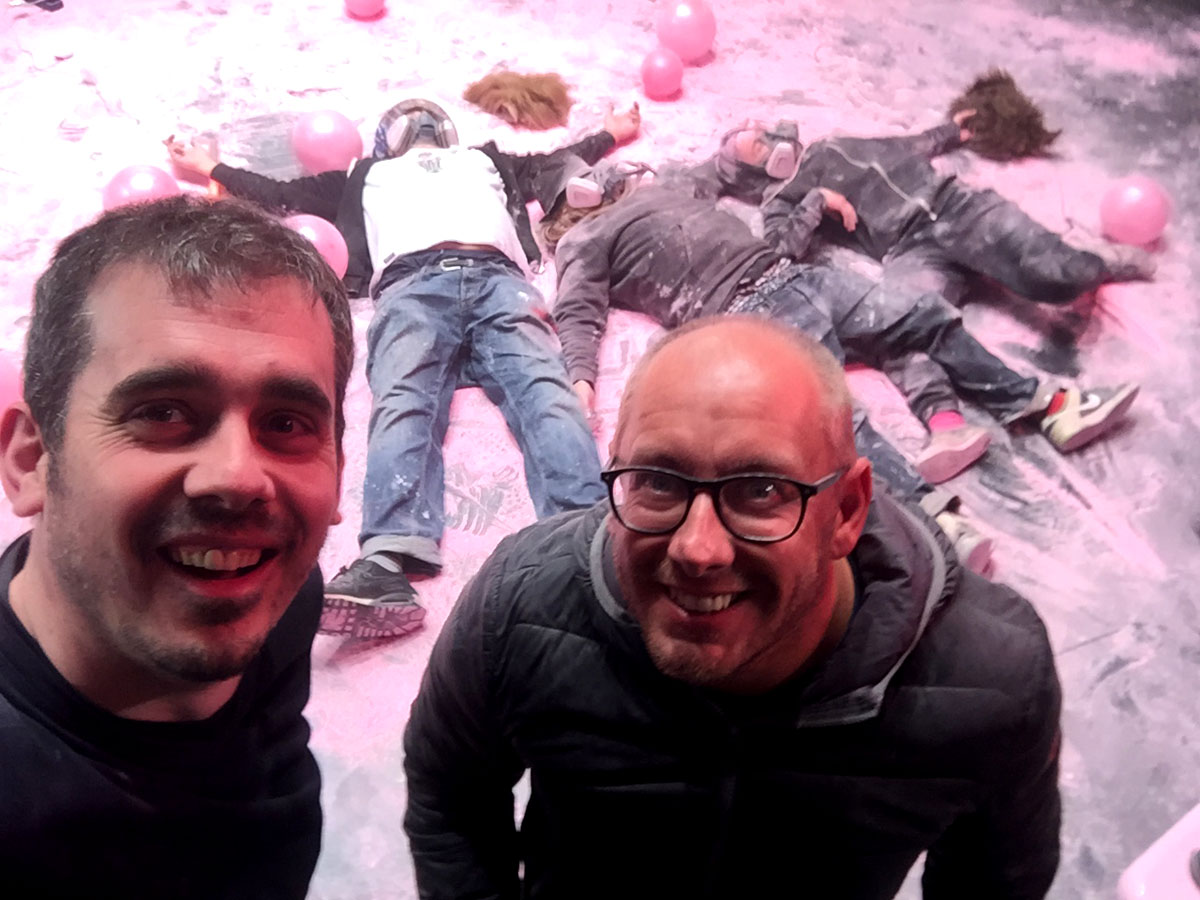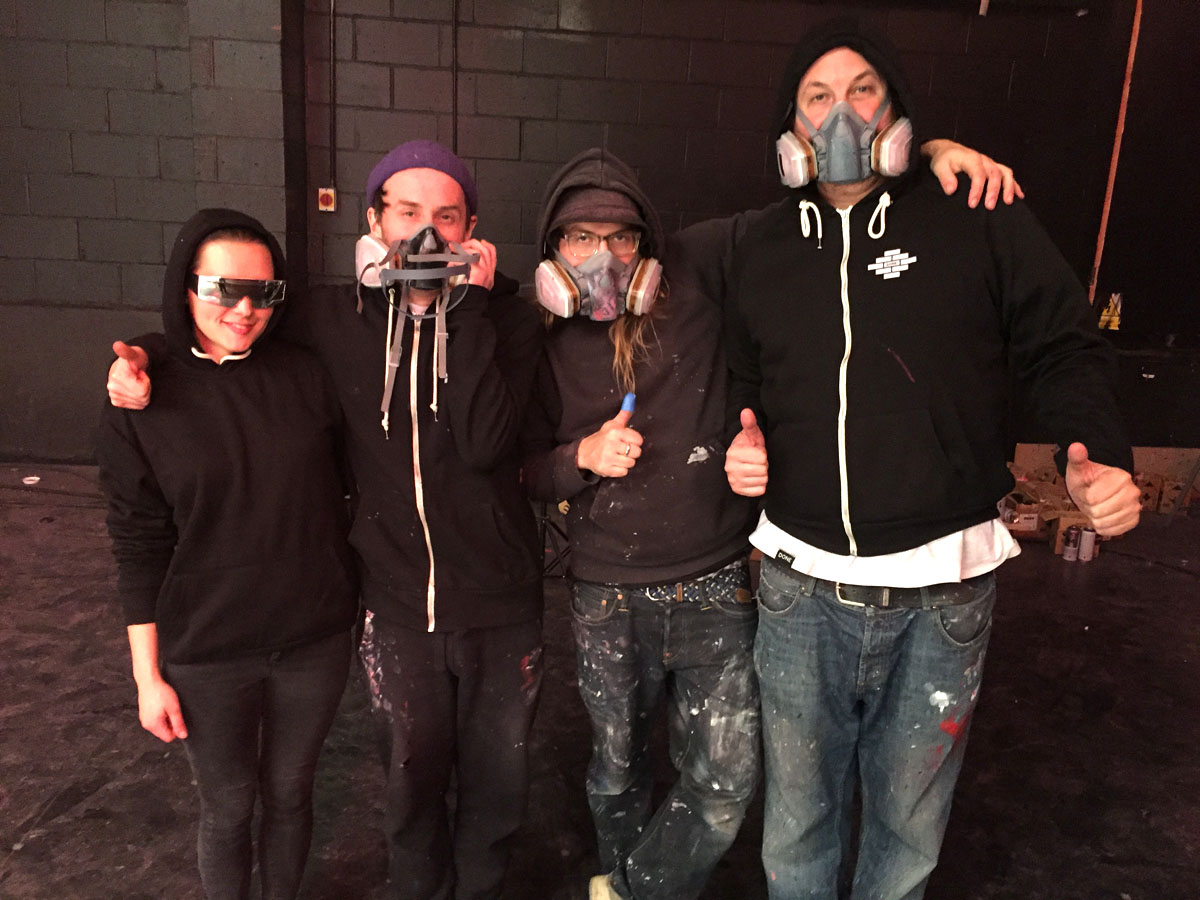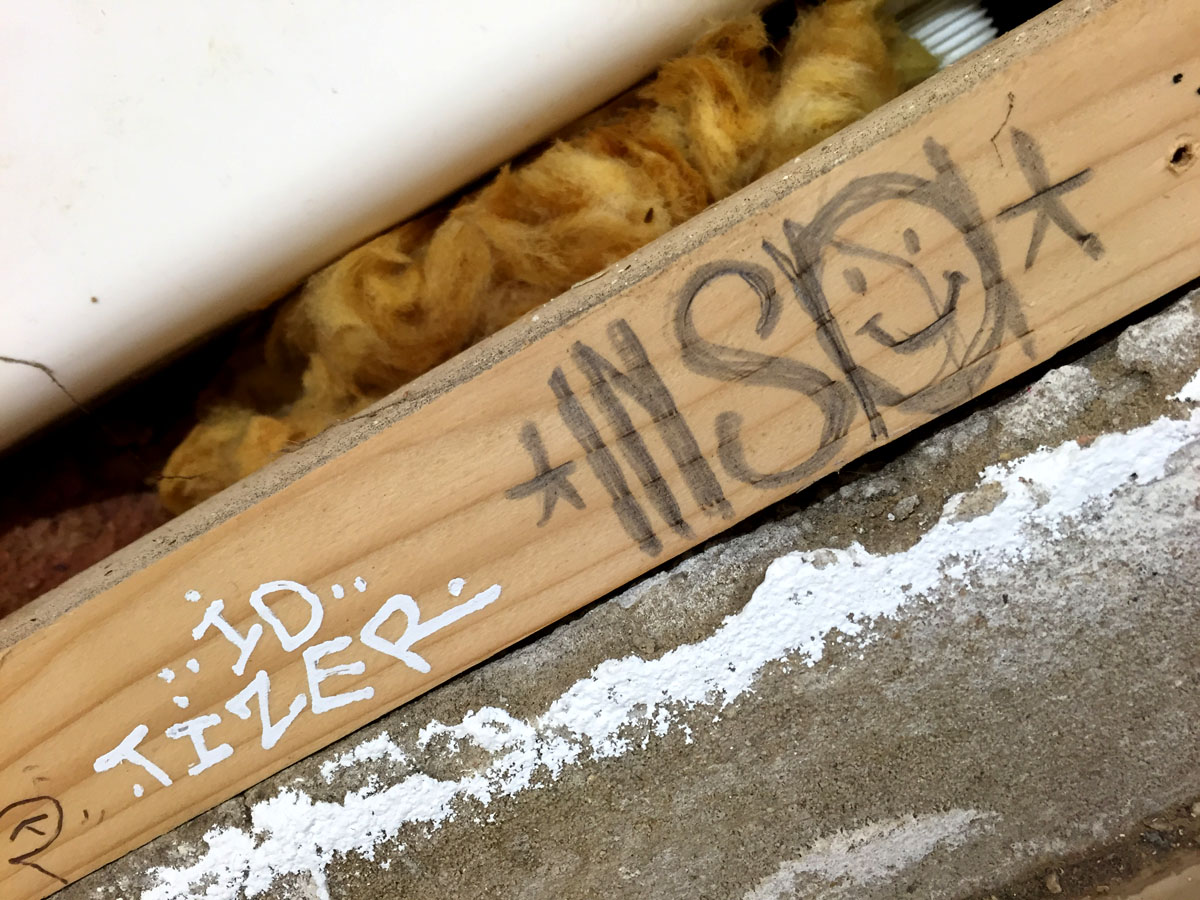 This was a very clever and creative project, it works on perspective painting, time-lapse photography over a long time and 72 individual paintings.
The columns are triangular, the flat faces of the columns when stood in one of three spots, made a flat canvas surface. The back columns were of course further away than the front columns, so the paintings had to be painted perspectively to handle this difference. This was done 72 times, which is 24 takes, with 3 sides, each image painted and then whitewashed and painted again with a slight difference to create an animated motion. We took over 20,000 photos over this project, about 200 takes, all at different parts of the painting, as well as lots of fun, jumping about, and capturing the artists having fun, a full on paint fight, some paint can fire flame throwing and a little demonstration of the artist's skateboard skills.
The images were all created into 360-degree movies, the movies were then compiled and edited together, to show the animation effect of the paintings. It was incredible watching it happen because, in real time, you couldn't see it, so until we edited the footage, nobody knew if it was actually working!
"Honestly, you guys were a joy to work with.
I've found in past independent camera crews to be far less flexible and accommodating.
You smashed it!"
Sye Allen – Director