Experiential Bullet Time Rigs
Purpose built Experiential Bullet Time rigs with custom made software, wiring, structures and expert photographers to get the best from the system for your experience.
Industry leaders using 12 – 120 DSLR cameras, working worldwide creating engaging movies to help maximise visitor experiences during events and brand activation's. From the United Kingdom, Italy, Germany, Spain, to China, Hong Kong and Australia for the past 15 years.
By using a minimum of 12 cameras, our content is more experiential photography than a photo booth effect. Encouraging visitors to use our rig and organically share their branded movie over multiple social media platforms, including Facebook, Instagram, Snapchat and Tiktok.
With Up To 360 degrees or 120 Cameras
The Largest And Most Advanced Experiential Bullet Time Rig In The World
Freezing time, or sequential shooting, this rig will allow even the worst uncle bob dancer to look outstanding. Perfect experience for any corporate party, wedding reception, or award ceremony.
Stylish clean design with very fast setup and even quicker removal! All lighting, 2 members of bullet time photography staff, computers and software etc are included. Branded backdrop optional, wowing any party. With a footprint of 4 x 4 Meters that uses only a standard 240v power socket. We even provide 4G internet, if needed, to send the bullet time movies through our bespoke software.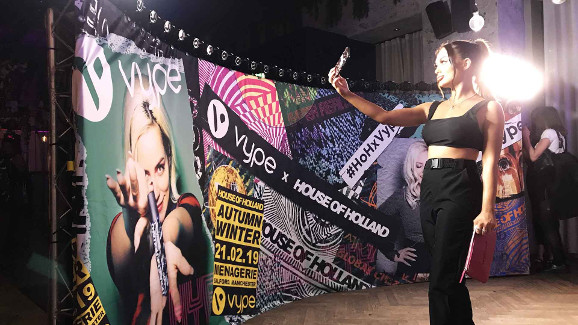 180 Degree Bullet Time Rig
Standing at about 1.8 meters tall, the rig will include their award winning bullet time software, NWD staff with decades of experience as tech support, operation and visitor guidance… also with optional branding overlays on the rig and movie/video output.
360 Degree Bullet Time Booth
A full 360 bullet time rig stands out at any event, capturing a fully immersive sequence of a jump, dance or pose from every angle! Showing your outfit, positions, and especially interaction with others in the best way possible!
For more information on 360 Photo Booths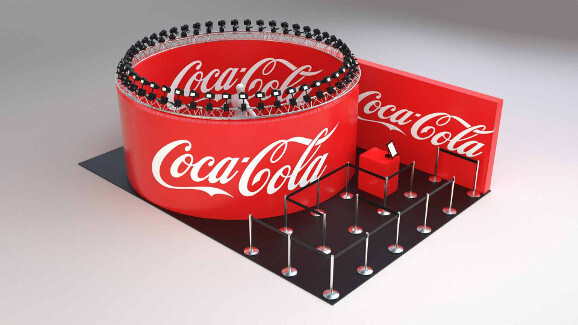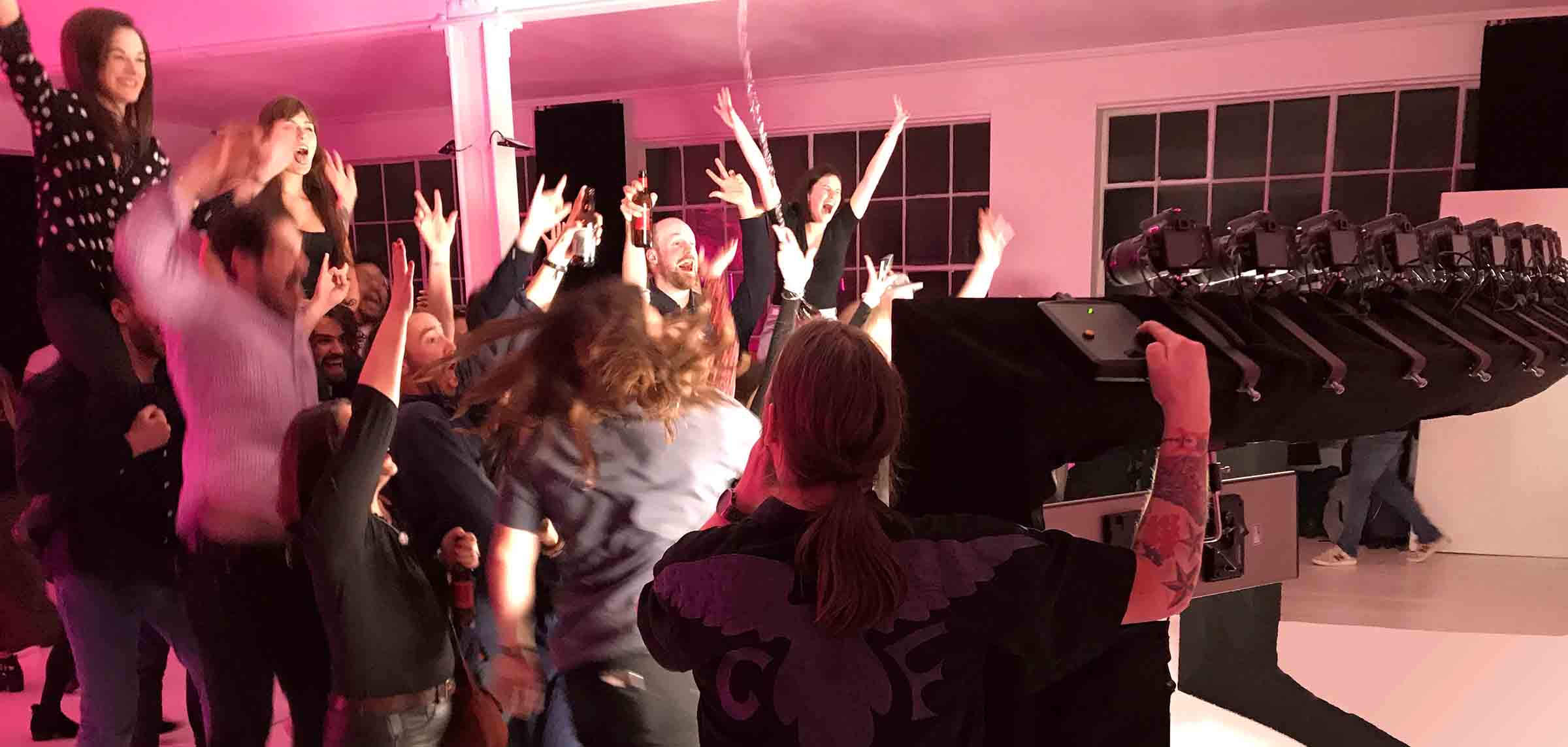 Experiential Bullet Time Rig Tech Specs
Bullet Time Power Requirements
We have spent a lot of time making sure the entire system runs as easily as possible in the most difficult environments. We have added some secret systems in to take the strain off any power systems.
For a full 120 bullet time camera rig or smaller including the lighting, we only need a single 240v 13 amp household socket. If we could have a 16amp socket, that would be great.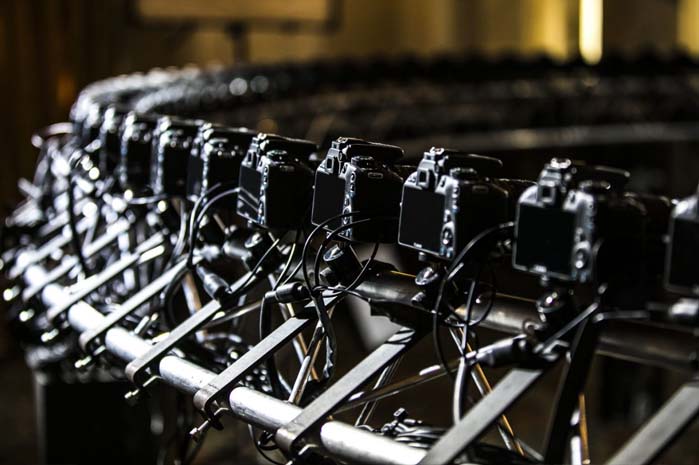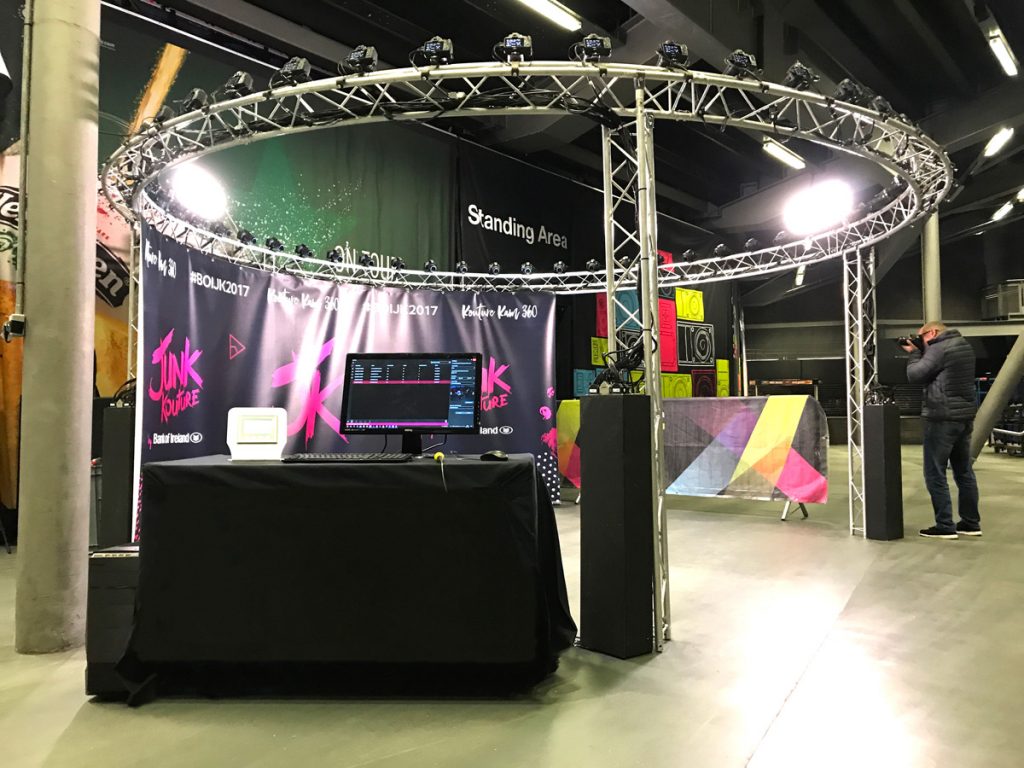 To set up a 24 camera rig takes under 2hrs, a 48 camera 360 degree rig is about 4hrs and a 96-120 camera rig is 8-10hrs.
To strike or de-rig will take between 1 and 2hrs.
As we need to upload the movies, we need the internet. So we estimate that we need about 2mbps upload speed. We will bring with us a backup business level 4G internet connection system in case the provided internet is not strong enough. But in busy locations, 4G can struggle, so it is a backup only. But if we have no internet or lose it part way through, the entire system works offline and will queue the movies until we do get internet access.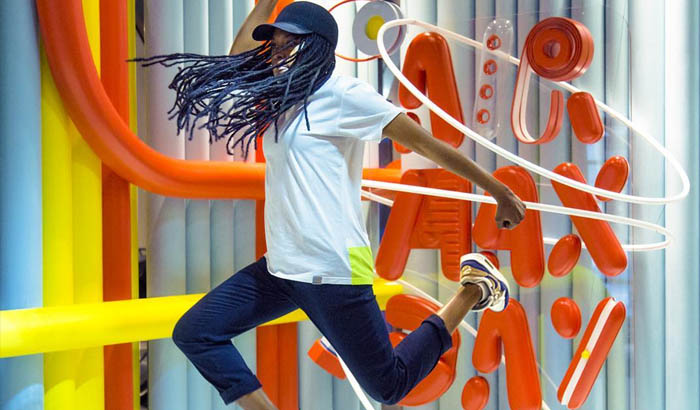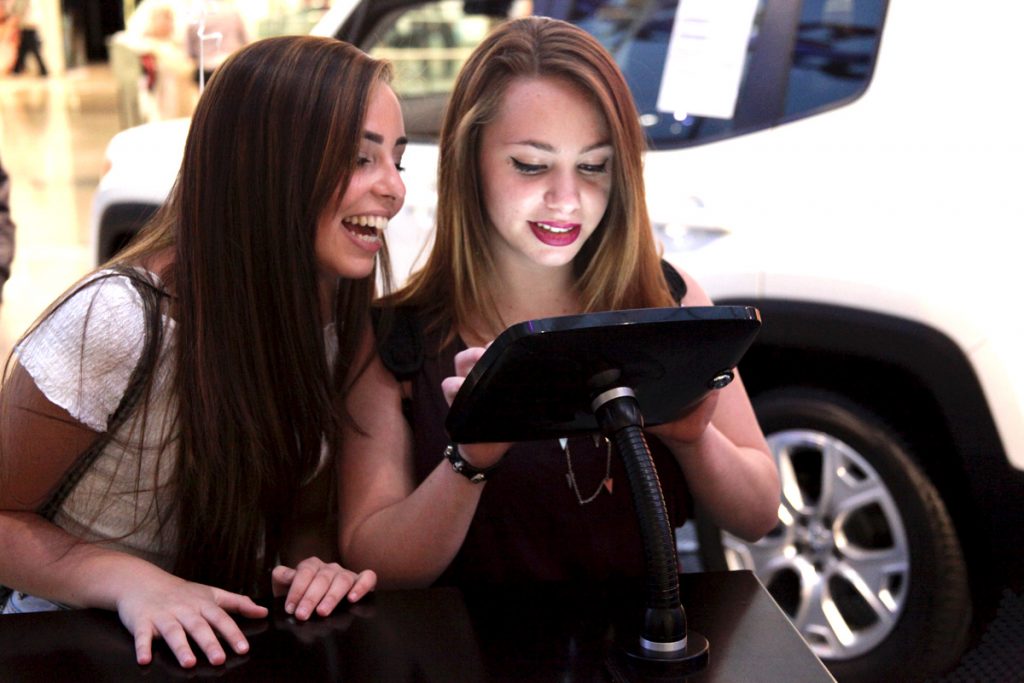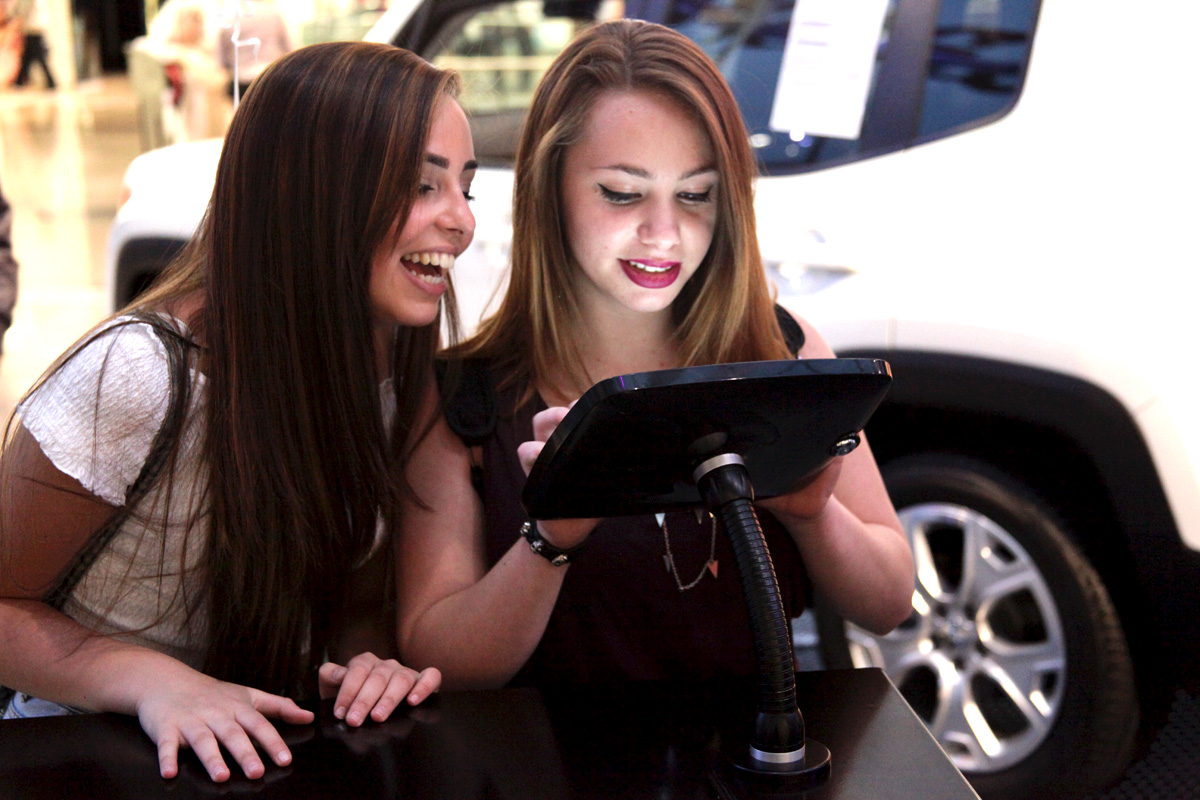 The movies we create can be shared in a number of ways. We can send the movie directly to the visitors email to share anywhere they like including Instagram, or send them onto our clients (the Brand) Facebook, Youtube and Twitter accounts. The email is collected from the provided brand able sharing tablets. We can also upload the movie to a sharing site and send an email link to the visitor so they can share that directly on their social media.
The system comes in black, slick, sleek and stylish. But we can have the covers printed up to anything you like. We can also apply animated or still overlays onto the exported movies, and add intro, outro and audio tracks to really push your brand.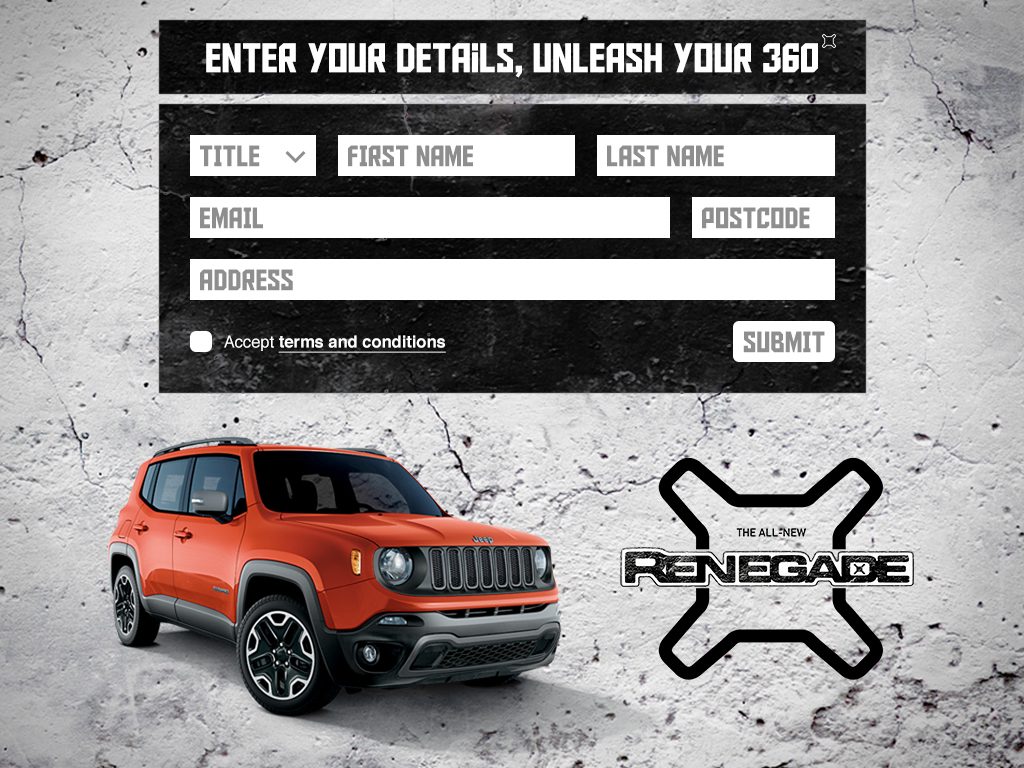 Experiential Bullet Time Case Studies